Kevin Oliver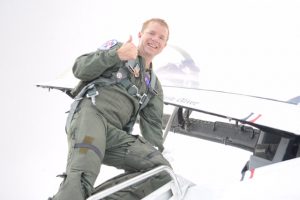 My qualifications: CFI, CFII
What I can teach: Private, Instrument, and Commercial
Aircraft I teach in: Cessna 150 and 172
Location: San Jose (KRHV)
History: Kevin can trace his love of aviation back to growing up under the flightpath of Long Beach Airport.  His first experience attempting to "fly a plane" was on one of the most basic flight simulators on a IBM PC jr.   His fascination with flight only grew stronger after covering the space shuttle program in Florida for television stations across the country and a once-in-a-lifetime flight in an F-16 with the U.S.A.F. Thunderbirds.
After 25 years in the television news business, Kevin  took a leap of faith to switch career paths, finally get his pilot certificates and become a flight instructor.
He strives to help students overcome any challenges they might have to become a safe and proficient pilot.