Always Dreamed of Flying?

Experience the freedom

Beginners to Advanced

Give the Gift of Flight

Introductory Flight Lessons and Tours

Stunning Views

Flights departing daily

Train with the Best

Top-notch instructors

Discover What Aviation has to Offer

Fly a variety of aircraft

>

Historic Taildraggers

Learn to fly stick and rudder

>

Sport or Private Pilot

Enjoy earning your license

Coastal Flying

Get actual IFR during training

Advanced Training

Commercial, Instructor, & ATP

Multi-Engine Training

Earn Private, Commercial or ATP AMEL

Transition to Tailwheel

With California's fun flight school

Upset Recovery, Spin Training & Aerobatics

Become a better pilot

Mountain Flying Courses

Why drive to Tahoe or Mammoth?

Fly with Confidence

Expand your horizons

Fly in California

The beautiful weather advantage
Excellence in flight training since 1960
59 years and still going strong!
AeroDynamic Aviation® began flight training in San Jose, California, in 1960. We offer flight training to all levels of pilots in the San Francisco Bay Area. Our flight school expanded in recent years to include locations in Salinas and Monterey.  Our team of knowledgeable instructors create a warm family for the people they train. With experience in many different aircraft and teaching purely for their love of aviation, our instructors will guide you through any flight experience you ask for. From airline pilots, corporate pilots, agriculture pilots to Master CFIs, AeroDynamic's flight instructors are the best in the industry. Their exceptional service earned us the title of AOPA 2018 & 2017 Distinguished Flight School, Cloud 9 Living's Legendary Experience Provider Awards and Best of Groupon Awards.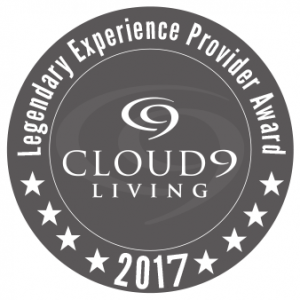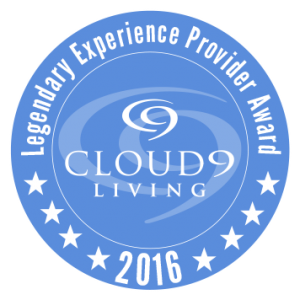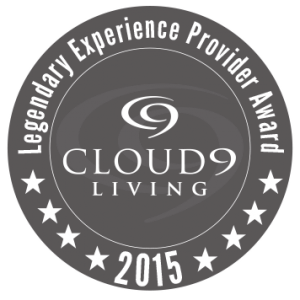 Upcoming Events
March 9 at 3 pm: WINGS seminar for "Flying to Baja – How to safely and legally cross the border to Mexico." Register on the FAASafety.gov website.
March 16 at 4 pm: WINGS seminar for "ADS and FIS Operations – How to get the most out of new ADS-B and FIS-B capabilities." Register on the FAASafety.gov website.
We are looking for ideas for summer flyouts – camping and lunch/dinner destinations. Email the office with suggestions. Tentative schedule as follows:
April 6: Lunch in Lodi (1O3) at noon. See a retired DC3 and enjoy lunch with fellow pilots at Lodi's Airport Cafe.
May 18-19: Kern Valley Airport (L05, near Lake Isabella) camping flyout. Camping and restaurant on the field.
May 19: Lunch in Harris Ranch (3O8) at noon. Stop by on your return from Kern, or head down to meet us there.
June 15-16: Father's Day Flyout to Columbia Airport (O22). Register for this event at the airport's website for their delicious BBQ. Camping on the field. Restaurants nearby.
July 27-28: Oceano Airport (L52) camping flyout. Camping on the field. Hotels and restaurants nearby.
August 10-11: Suggest a place!
In Recent News
Call Today
(408) 320-9614
Come to the beautiful San Francisco or Monterey Bay areas of California, strap in and fall in love with flying.
From beginners to advanced, we train it all!
Our tailwheel fleet includes Citabria, Decathlon, Stinson, and Cessna 170 for flight training and rental. We make the tailwheel transition easy and affordable for you, while making you proficient to fly many taildraggers. We also have a selection of tricycle-gear airplanes such as Evektor SportStar light sport (LSA), Cessna 172, 172RG, Piper Arrow and Twin Comanche for all pilot licenses and ratings. The newest certification for commercial drone operation can also be completed with one of our instructors. Whether you've always dreamed of becoming a pilot, have an insane desire to tumble through the air in an aerobatic aircraft or you want to continue to advanced flight training, AeroDynamic Aviation can take you to a whole new level!
See what AeroDynamic Aviation® is all about!
Our California flight school facilities are located at Reid Hillview airport in San Jose (KRHV), Salinas Municipal Airport (KSNS) in Salinas; and at Monterey Regional Airport (KMRY) in Monterey. We offer a full selection of Gift Certificates ranging from first flight experience to aerobatic thrills. Whether birthday, anniversary, wedding proposal or holidays, this is a gift they will never forget.
Where to begin…We offer a full array of flight courses whether you are just beginning your training, coming back to aviation, or pursuing a pilot career. Click here to see a full list of our flight training programs or browse our gift certificates if you're new to flying.
C
ome fly with us in the beautiful San Francisco and Monterey Bay Area of California. Our flight school facilities are located at Reid Hillview airport in San Jose (KRHV), at the south end of San Francisco Bay, Salinas Municipal Airport (KSNS), and Monterey Regional Airport (KMRY). We offer ground and flight training for sport pilot, private pilot, commercial pilot, instrument rating, commercial, multi-engine, ATP, CFI, tailwheel, aerobatics, and mountain flying.
Have a question? Send us an email!
To schedule a flight or for immediate assistance, please call our office:
San Jose (408) 320-9614 or Monterey/Salinas (831) 373-8320