Gift Certificatesand Flight Packages
*Click on the plus sign (+) for more details on each experience*
Purchases through PayPal are charged a shipping fee.
Please read the fine print at the bottom.
$330 Private Pilot Ground School
$199 Two-hour lesson in a Cessna
Select number of people, or save with a 3-pack (3 hours of flight time)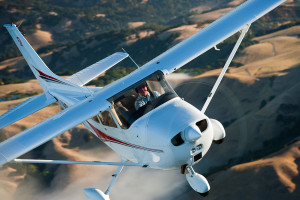 $189 Two-hour lesson in a Citabria
NOTE:
San Jose Only.
Please call for options before purchasing certificate if passenger weight will exceed 220 pounds.
Choose between 1 two-hour lesson or a 3-pack of this same two-hour lesson.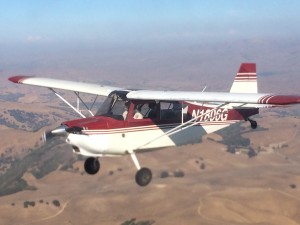 $259 Introduction to Aerobatics
NOTE
:
San Jose Only.
Aerobatic airplanes only have room for the pilot and instructor. The passenger weight limit is typically 200-220 pounds, depending on the instructor.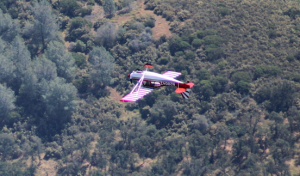 NOTE
:
San Jose Only.
Aerobatic airplanes only have room for the pilot and instructor. The passenger weight limit is typically 200-220 pounds, depending on the instructor.
This basic course is not designed for CFI spin training requirements or endorsement.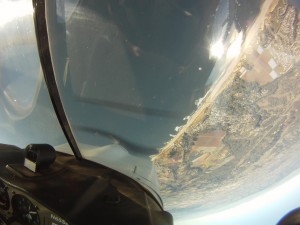 $299 San Francisco Bay Tour in a Cessna 172
San Jose Only: Bring a camera for this amazing flight around San Francisco, Golden Gate Bridge, and Alcatraz.
$299 Big Sur Tour in a Cessna 172
Salinas or Monterey Only: See the sights – Pebble Beach, Carmel Bay, Bixby Bridge – while we search for whales and dolphins.
$1099 All-Day Mountain Flying Course
Become proficient at reading mountain winds, adjusting performance, and making critical decisions as you learn to fly in the challenging Sierra Mountains.
We also have a pilot shop at each location. Items include AeroDynamic Aviation fleece, hats, shirts, logbooks, charts, books, study material, syllabi and maneuver's guides, and much more. Please stop by to purchase.
Purchasing your Gift Certificate
Click on the individual Buy Now links to buy a particular package. Additional PayPal charge and handling of up to 3% plus $2 will be added. You can call us at (408) 320-9614, email us, or stop by our office to purchase as well.
Once payment is received, we will email you a gift certificate that you can customize with the recipient's name and a personal message.
THE FINE PRINT
Advance reservations needed. Once you have bought the certificate, call us to schedule.
Limit one gift certificate per person. May not be combined with any other promotional offer.
Each certificate is valid for one year from date of issue, except where local law provides otherwise.
Certificates are non-refundable.
Certificates are for a specific flight lesson. Additional payment may be required for adding additional people, upgrading to another airplane, or otherwise altering the gift certificate.
Payment by cash, money order or check will not incur Paypal fees.
Make your check payable to AeroDynamic Aviation and mail to:
AeroDynamic Aviation
Attn: Gift Certificates
2650 Robert Fowler Way
San Jose, CA 95148
Only the first certificate with a particular serial number will be deemed valid.
CANCELLATION POLICY NOTE
24 hours' cancellation notice required, or a cancellation fee equivalent to the lesson value will be charged. We will do our best to work with you if you contact us beforehand, but please do not simply not turn up.
Subject to weather and mechanical delays.
Prices and rates are subject to change without notice. All training and rentals are subject to the terms and conditions in the Renter's Agreement. Minimum 24 hours' notice required for cancellation or you may be charged for the rental time.

C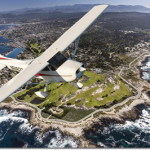 ome fly with us in the beautiful San Francisco and Monterey Bay Areas of California. Our flight school facilities are located at Reid Hillview airport in San Jose (KRHV), at the south end of San Francisco Bay, Salinas Municipal Airport (KSNS), and Monterey Regional Airport (KMRY). We offer ground and flight training for sport pilot, private pilot, instrument rating, commercial pilot, multi-engine, ATP, CFI, tailwheel, aerobatics, and mountain flying.
Ready to schedule a flight? Have a question? Give us a call!
San Jose (408) 320-9614
Monterey/Salinas (831) 373-8320
You can also reach us via email with our Contact Form