Flight TrainingOverview of Courses, Licenses & Ratings
AeroDynamic Aviation has been providing high quality flight training since 1960. We pride ourselves on teaching students the art of flying safely and proficiently. Our instructors are experienced pilots who teach for their love of flying, passing that passion on to their students. Many of our students have gone on to successful careers as aviators, from airline pilots to airshow performers.
Introductory Flights
Most students begin by taking an introductory flight in one of our airplanes. This first flight experience typically lasts one hour, but it can be however long you would like. You will get a guided tour of the airplane and its controls before taking off for a short flight around the airport or further afield. You will have the opportunity to fly the airplane yourself under the watchful eye of one of our experienced flight instructors. We also offer introductory aerobatic flights for the thrill seekers. Whichever way you start, beware…aviation is very addicting 😉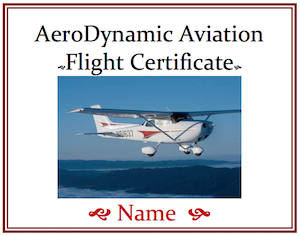 We offer gift certificates for a variety of flights and prices including introductory flights, aerobatic thrills, and panoramic flights around San Francisco, Golden Gate Bridge and Monterey Bay.
Flight Training
AeroDynamic Aviation offers pilot training from beginner to airline and corporate levels. Whether in our airplanes or yours, we can take your flying to any level.
Ground School
Ground School classes for Sport/Private occur on a regular basis at our San Jose location. This course covers much of the knowledge and decision making required for the checkride, with indepth coverage of ACS tasks tested during the checkride. Ground school allows you time to interact with other pilots in training at a much more efficient cost.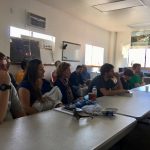 Sport Pilot
The Sport Pilot's License is the newest license available. With lower requirements for training and no requirement for a medical certificate, it does carry some limitations. We have Sport Pilot training programs for our Evektor SportStar and Aeronca Champ that will have you flying solo in no time! This also qualifies many for UAV jobs.    
Read more
Private Pilot - Cessna
Many pilots begin flight training in a Cessna 172. This versatile airplane is fun to fly and will teach you all of the fundamental skills to attain your Private Pilot's License. Capable of carrying up to 4 people, this is a great traveling airplane for trips with friends or family and with many destinations to visit in California and the US, renters will enjoy a variety of instrument panels to choose from.    
Read more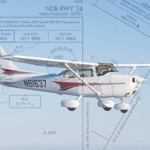 Private Pilot - Tailwheel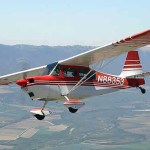 We can teach you to fly your friends or family to exciting places and get you started on your flying career. Tailwheel aircraft can be more challenging, but they are also more rewarding for developing your skills as a pilot. We are one of the few schools in the nation who still teach people how to fly taildraggers!    
Read more
Instrument Rating
After you've earned your Private Pilot's license, the next challenge is learning to fly in the clouds. Training involves flying under a "hood" with your instructor coaching you to scan the instrument panel and learning techniques for navigating in today's national airspace. We have simulators and a variety of aircraft to train you for many types of instrument panels and GPS.     
Read more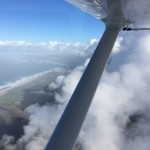 Commercial Pilot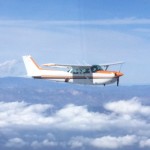 After receiving your Private license and Instrument rating, a Commercial Pilot's License is the next step toward your career in aviation. You will transition to a complex aircraft with retractable gear, constant speed prop, and flaps. Once attained, you can be hired as a pilot for many jobs such as skydiving pilot, cargo pilot, and even flight instructor with a bit more training.    
Read more
Multi-Engine Rating
Adding a multi-engine rating to your existing pilot's license involves a checkride, but usually it is a relatively quick transition involving in-depth knowledge of systems, performance, weight & balance, emergencies, and navigation. You can add a multi-engine rating to your Private, Commercial, CFI or ATP certificate.    
Read more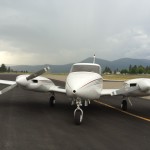 Tailwheel Endorsement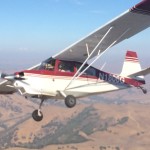 Vintage aircraft! Tailwheel endorsements! Time building! Just plain fun! AeroDynamic is one of the few schools where taildraggers are half our large fleet. With Citabria, Cessna 170, Decathlon, and Stinson aircraft, we specialize in tailwheel training and rentals.    Read more
Aerobatics, spins, and upset recovery
Take your training to the next level! We offer full courses on upset recovery, spin, formation and aerobatic training. Whether you're an accomplished pilot or brand new to aviation, we offer thrills for all. We can customize each course to your comfort or ability level.    
Read more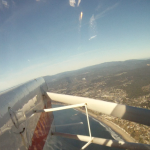 Flight Instructor (CFI)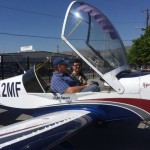 A career as a flight instructor is one of the most rewarding in aviation. Shortly after or while completing your Commercial Pilot's License, many pilots continue on to earn their Certificated Flight Instructor (CFI) license. Giving the joy of aviation to others is priceless!    
Read more
Airline Transport Pilot (ATP)
An ATP license is required for part 121 airlines or any aircraft requiring a type rating. You can choose between single-engine and/or multi-engine ATP license.    
Read more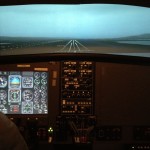 Mountain Flying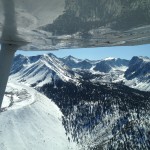 Flying in the mountains can be challenging and very rewarding. With the high Sierra Nevada Mountains close by, we offer a mountain flying course to a variety of airports including South Lake Tahoe, Truckee, Mammoth and others.   
Read more
We also offer:
Prices and rates are subject to change without notice. All training and rentals are subject to the terms and conditions in the Renter's Agreement. Minimum 24 hours' notice required for cancellation or you may be charged for the rental time.

C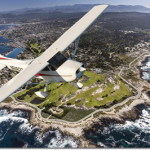 ome fly with us in the beautiful San Francisco and Monterey Bay Areas of California. Our flight school facilities are located at Reid Hillview airport in San Jose (KRHV), at the south end of San Francisco Bay, Salinas Municipal Airport (KSNS), and Monterey Regional Airport (KMRY). We offer ground and flight training for sport pilot, private pilot, instrument rating, commercial pilot, multi-engine, ATP, CFI, tailwheel, aerobatics, and mountain flying.
Have a question? Ready to schedule a flight? Give us a call!
San Jose (408) 320-9614
Monterey/Salinas (831) 373-8320
You can also reach us via email with our Contact Form