Schedule Your Flight
Reid-Hillview, Salinas, and Monterey
For new customers, please contact us to book your first flight. AeroDynamic Aviation office hours are 9 am – 5 pm seven days a week. AeroDynamic Aviation provides 24-hour online booking of planes and instructors for members.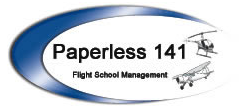 For existing customers, please log into the Paperless FBO website.
Use the interactive map on the sidebar, or click Directions for maps to each location.
San Jose: (408) 320-9614
or
Monterey & Salinas (831) 373-8320