Archive
for February, 2011
Feb 06 2011
If I have managed to do this properly, posts to the AeroDynamic Blog should also appear on the AeroDynamic Facebook page, courtesy of RSSGraffiti.  Pretty cool if it works.
Check out http://apps.facebook.com/rssgraffiti/ if you are interested in doing something similar.
Z
Feb 04 2011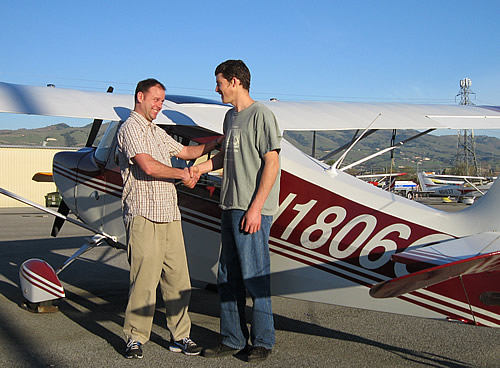 Alexander came to us at the start of January with a goal of earning his Private Pilot license in a month. I'm delighted to report he did it! Working hard with CFI Derick Day, he got 100% in his knowledge test, and aced his flight test. Well done Alexander.