Archive
for June, 2016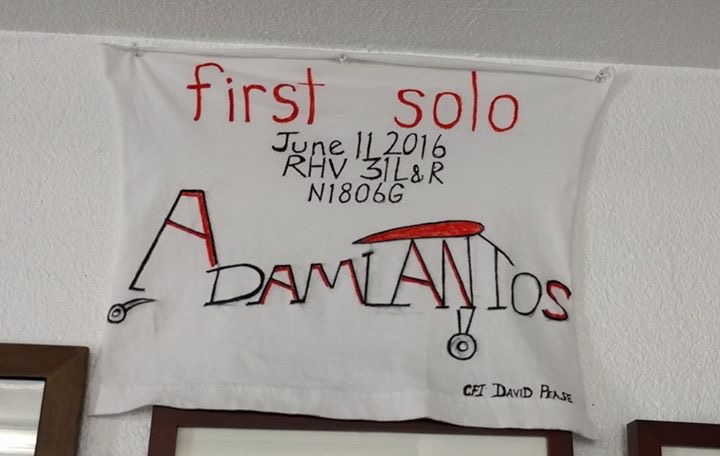 Jun 25 2016
Solo Date: June 11, 2016
Aircraft: Citabria 7ECA
Instructor: David Pease
Location: San Jose, CA (KRHV)
Like many of us, Adam's interest in planes started when he was just a kid. And like so many of us, his addiction hit when another AeroDynamic pilot took him for a glider flight and Citabria flight. This led him to an introductory flight in the Cessna and Citabria, but he felt (ahem…correctly) that tailwheel was much more fun.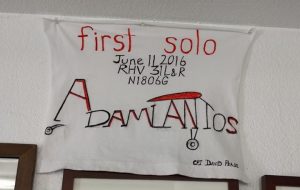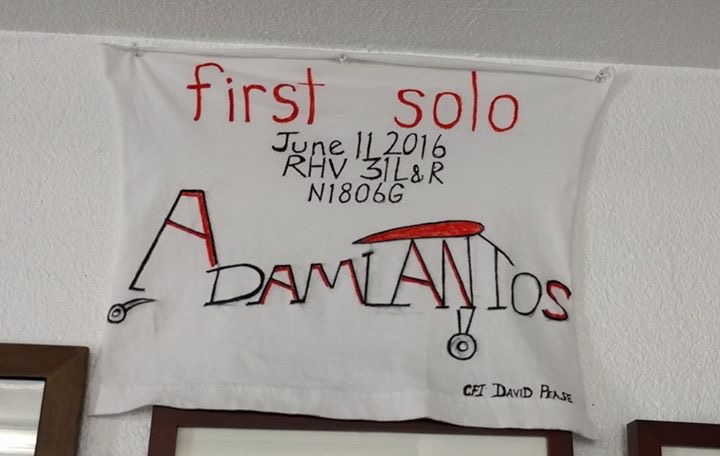 For right now Adam doesn't have serious plans for a career in aviation; he just wants the experience of learning a new skill and mastering it. He feels flying the Citabria demands precision and discipline, but also rewards him with a feeling of accomplishment and a stronger pair of legs 🙂
Once the hard work of earning his Private Pilot's License is out of the way, Adam plans to explore, have the perspective from above (watching all the little people stuck in traffic), and go to various places. Eventually he plans to continue his training to include some basic aerobatics, mountain flying lessons, and maybe take up IFR when he decides to venture out of California and travel farther afield.
From all of us aviation addicts – way to go and keep up the hard work, Adam!