Archive
for May, 2017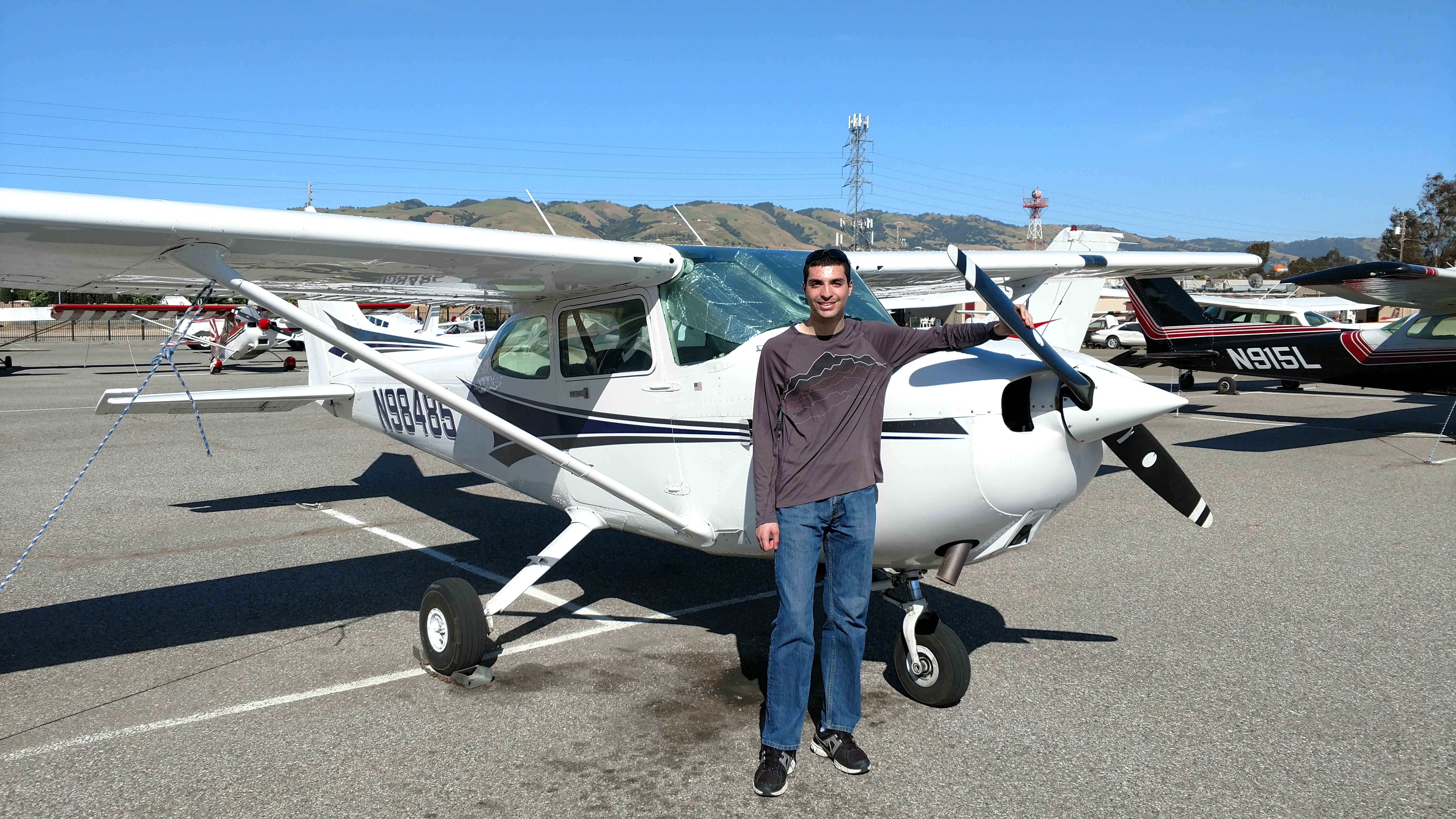 May 22 2017
Date: May 18, 2017
Instructor: Jason Brown
Certification: Private Pilot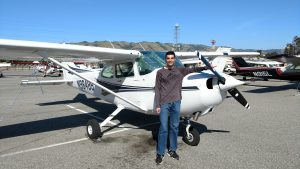 From all of the AeroDynamic crew – A huge congratulations to Andrew for passing his Private Pilot checkride with DPE (designated pilot examiner) Yuzo Wakita. Andrew is a full-time student at Berkeley who took on the extra workload of earning his pilot's license. We are so proud of Andrew and his instructor Jason for all their long hours and diligence to earn this monumental achievement!
Examiner: Yuzo Wakita
Aircraft: Cessna N98485
Checkride Location:
San Jose, CA (KRHV)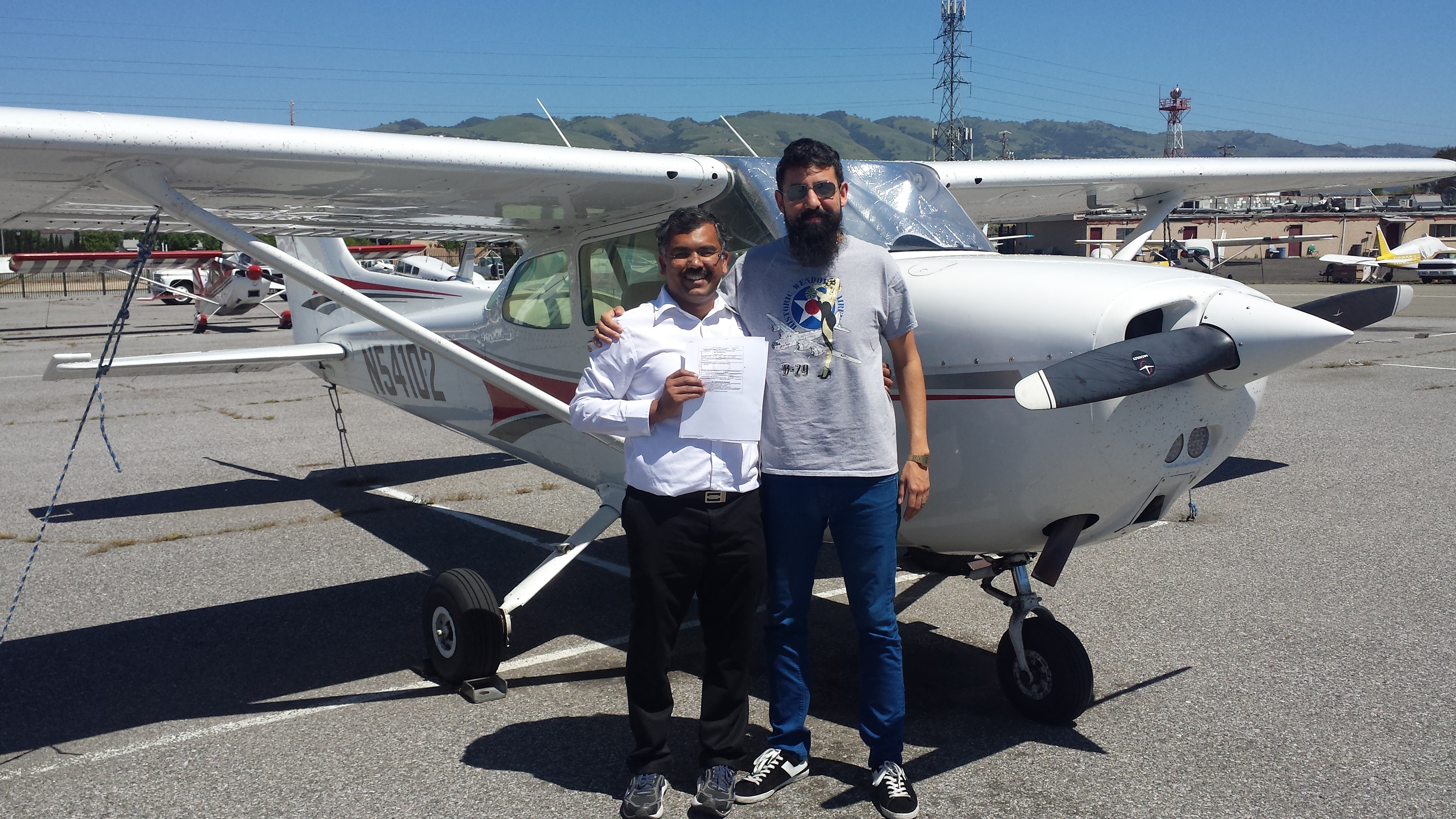 May 01 2017
Date: April 30, 2017
Instructor: David Waksberg
Certification: Private Pilot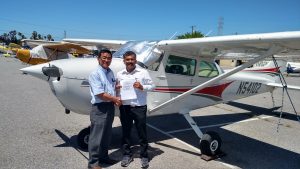 "Today is a very special day for me since my long time dream of taking to the skies has finally come true. I don't have to just stare at the sky and wish I could fly anymore; I can just hop on a plane and get there. I am looking forward to one day becoming a CFI and sharing my passion for flying with others too.
I would like to sincerely thank my instructor David Waksberg for having been very patient with me and guiding me through the entire process. He is a wonderful and caring instructor. I would also like to thank AeroDynamic Aviation, Jen, Josh, Matt, Batelle, Jason, Ron, Jim, the entire staff and all my fellow pilots for the wonderful and nurturing environment that they have created at Aerodynamic, together. My thanks to Mr.Yuzo for giving me the entrance ticket to the world of flight."
And a big, "way to go" from all of us at AeroDynamic to you, Malick, for this awesome accomplishment!
Examiner: Yuzo Wakita
Aircraft: Cessna N61637
Checkride Location:
San Jose, CA (KRHV)