Archive
for March, 2018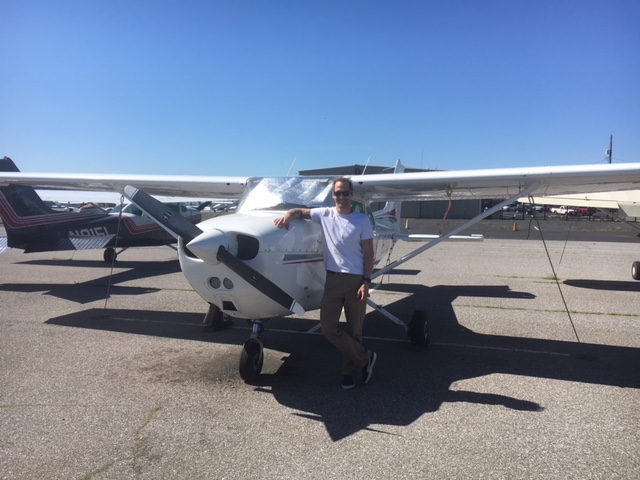 Mar 29 2018
Aircraft: Cessna N54102
Instructor: Logan and Adam
Location: San Jose, CA (KRHV)
Solo Date: March 28, 2018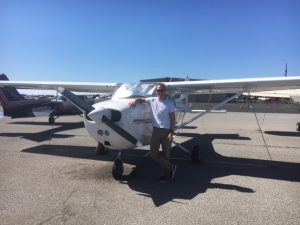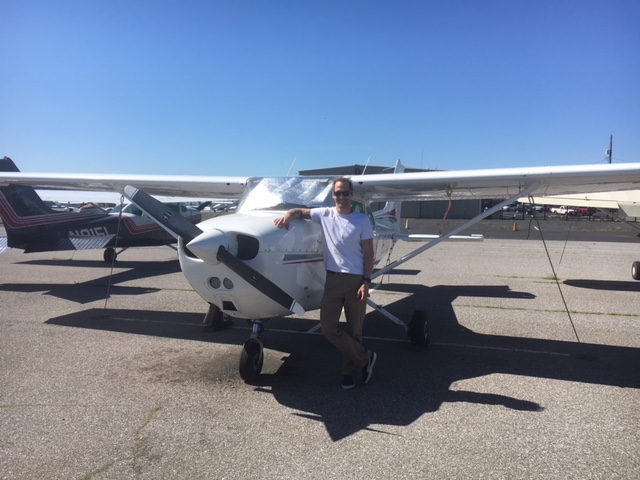 After a few weeks of rainy weather, Matthew was finally able to make his first solo takeoffs and landings on a gorgeous day at Reid-Hillview airport. With his instructor looking on, Matthew flew 3 solo laps around the pattern for landings on 31 Right and 31 Left. After solo, time flies (we mean that literally) and suddenly the Private Pilot checkride is happening. We are rooting for you!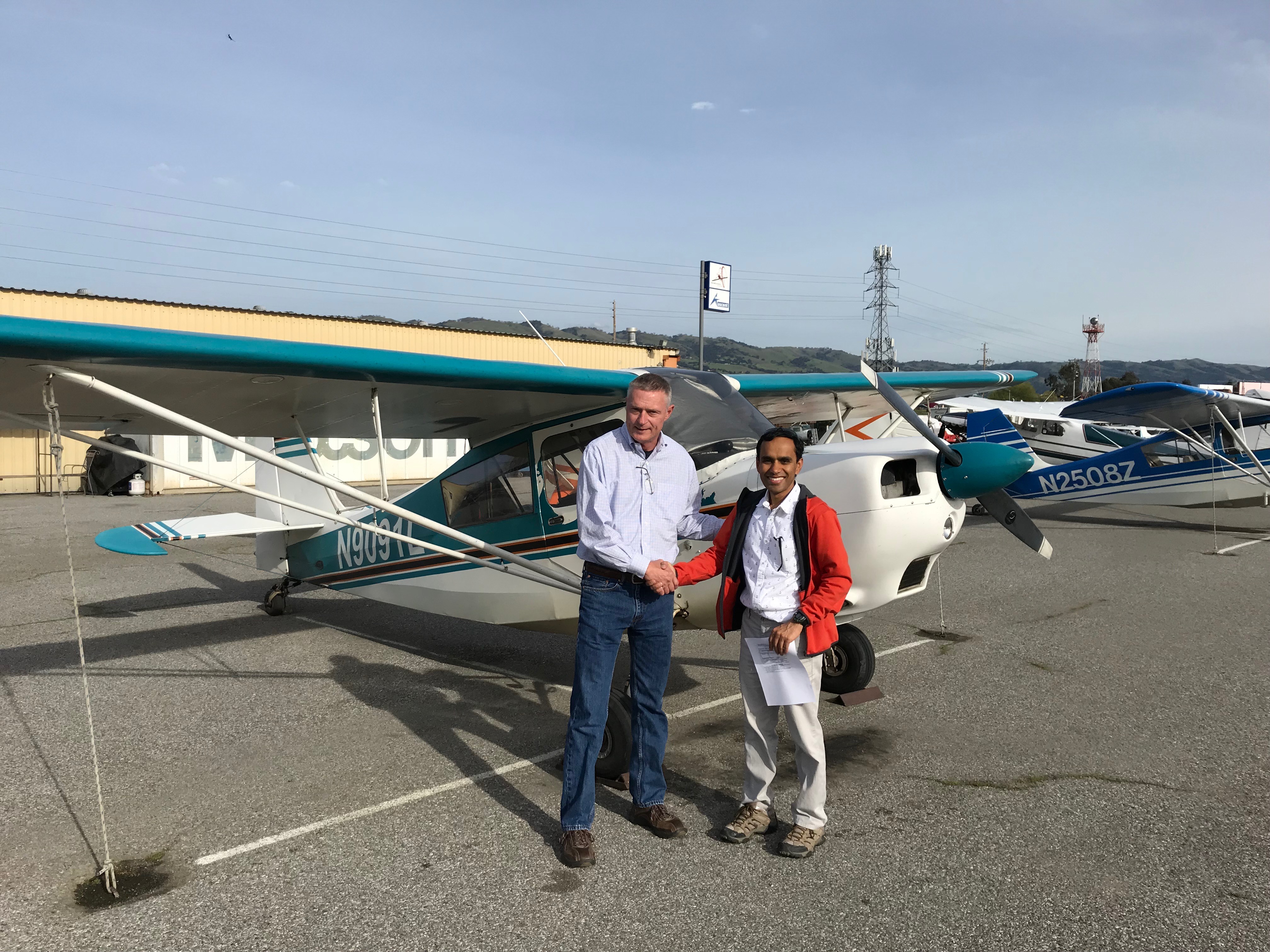 Mar 15 2018
Date: March 9, 2018
Certification: Private Pilot
Instructor: David Pease
Vasu came into Aerodynamic Aviation to take a couple of joyrides, but he found out it was so much fun that he decided to pursue his private pilot license and completed flight training in a taildragger. He initially trained with Logan and Lynzie. David Pease got him past solo and his check ride. We are happy and proud to have created another aviation addict!
Examiner: Scott Rohlfing
Aircraft: Citabria N9091L
Checkride Location:
San Jose, CA (KRHV)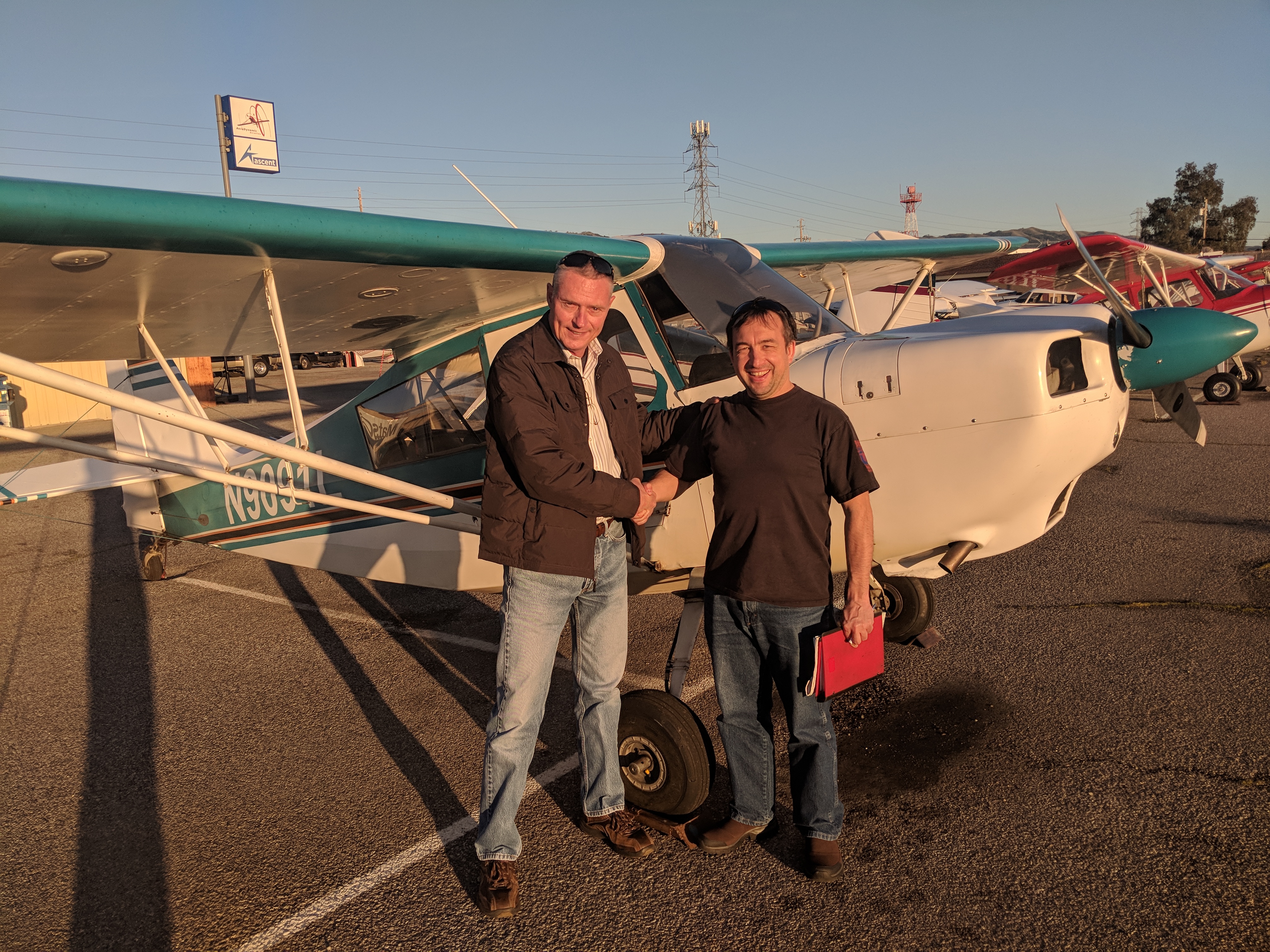 Mar 04 2018
Date: February 27, 2018
Certification: Private Pilot
Instructor: Jason Brown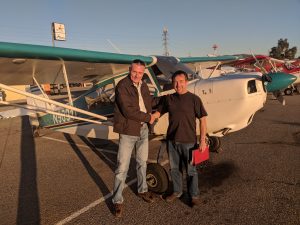 Another pilot earns his license in a taildragger! Congrats to Sergey for earning his Private Pilot Airplane certification with instructor Jason. Sergey has flown everything from light sport, ultra lights, gliders, Cessna to Citabria. He also has a UK glider license and plans to become certificated in the US to fly gliders as well. It's great to be part of his aviation journey. Congrats!
Examiner: Scott Rohlfing
Aircraft: Citabria N9091L
Checkride Location:
San Jose, CA (KRHV)