Archive
for January, 2019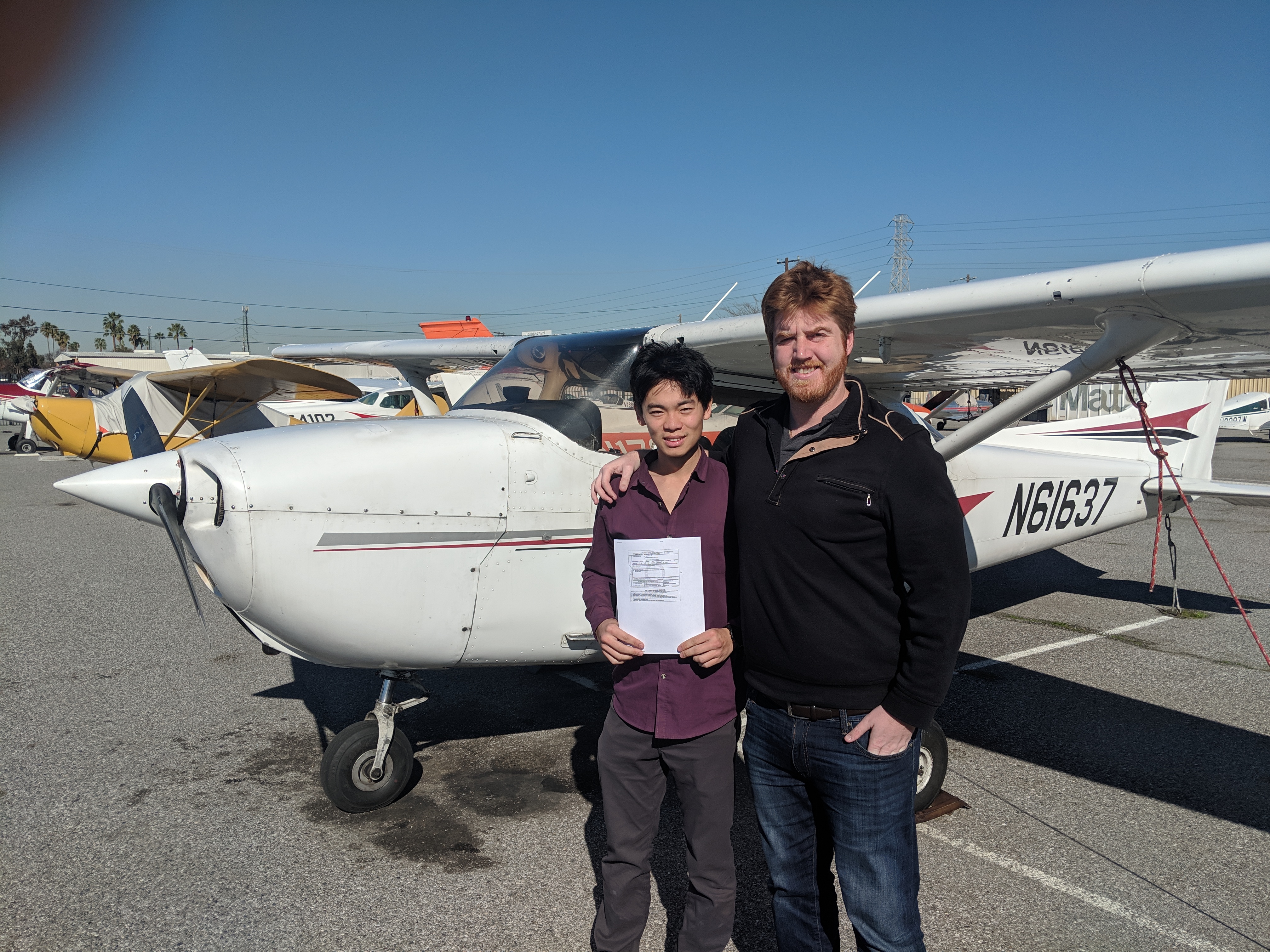 Jan 25 2019
Date: January 23, 2019
Certification: Private Pilot
Instructor: Travis Mills
Aircraft: Cessna N61637
Thanks to the great instruction provided by Travis and Kat, student pilot Yuchen put in the hard work and earned his Private Pilot License! Despite gusty, turbulent conditions at Reid-Hillview, Yuchen departed with CFI James for Sacramento to pass his checkride on the first attempt with DPE Oren. Way to pull together, team! We are proud to have made Yuchen's dreams come true.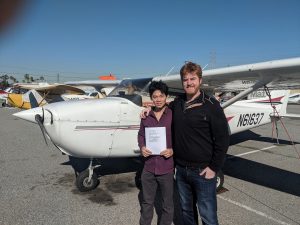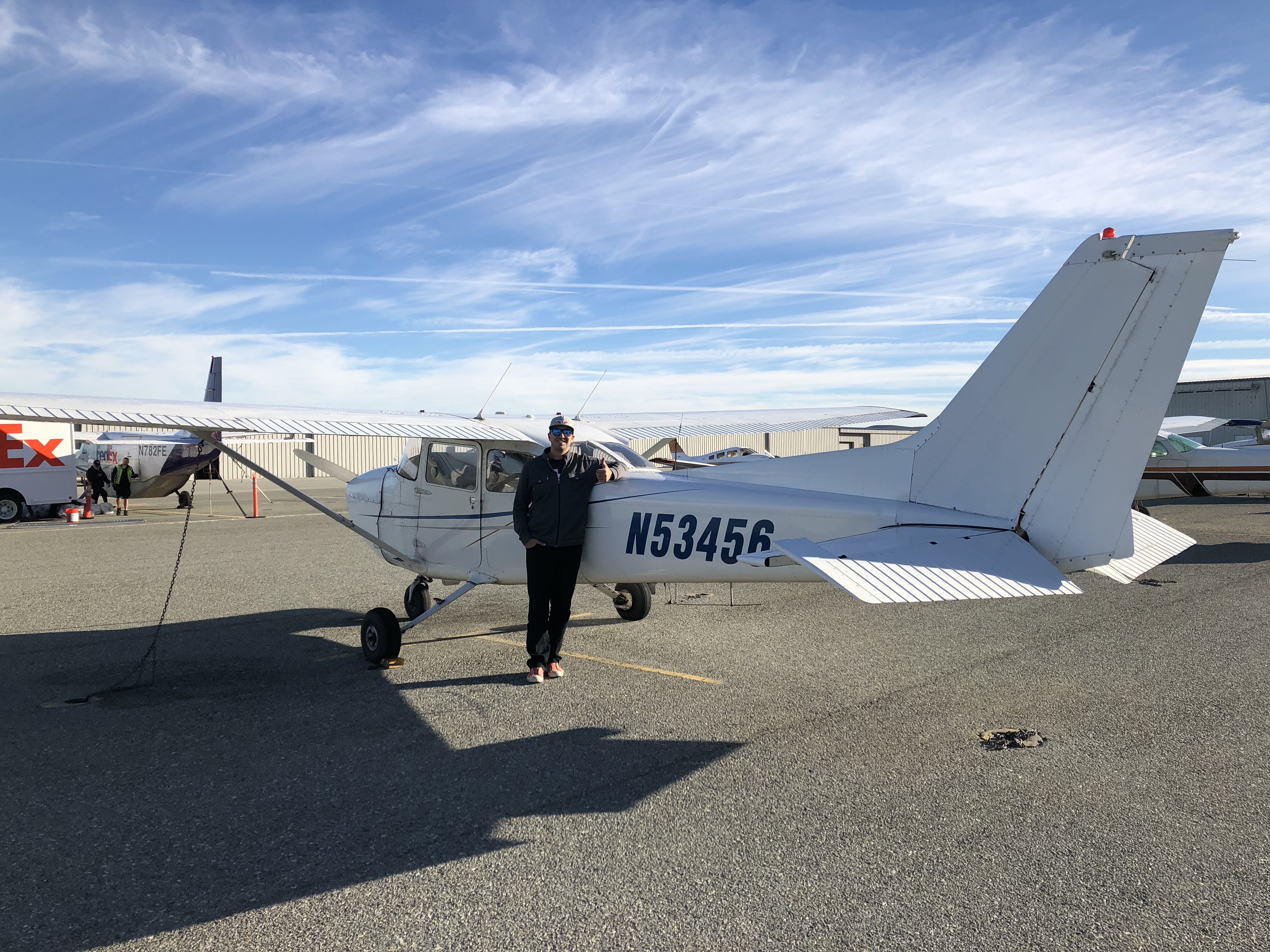 Jan 05 2019
Date: December 18, 2018
Certification: Private Pilot
Instructors: Martin, Jamie & Ben
Aircraft: Cessna N53456
Another Monterey pilot earns their wings with DPE Eric Cook! Congrats to Bentley and his instructors on a job well done.
"Growing up I always had a fascination with aviation and thought my Dad had the coolest job as a pilot for United Airlines. The timing of graduating high school, 9/11, and the down turn in the aviation industry led me to follow in the footsteps of both of my grandfathers as a PGA Professional. Ten plus years later I still think my Dad has the coolest job and I'm excited to make a career change and chase my childhood dream of becoming a professional pilot!" ~ Bentley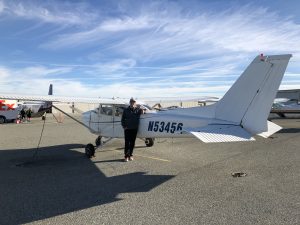 Jan 04 2019
Date: November 20, 2018
Certification: Private Pilot
Instructor: Terry Norbraten
Aircraft: Cessna N62244
Congrats to Liz for earning her wings in our Monterey location!
"How I got into flying: I've been around general aviation my entire life. My father, who has been an active private pilot for 38 years, completed the build of his Glasair I shortly before I was born. By the time I was two weeks old, my parents flew me in the Glasair to my first airshow in Tennessee. My family and I have had countless GA adventures since then and we have attended Oshkosh Airventure together sixteen times! Since I finished college and have time for training, my goal has been to obtain my private pilot certification.
What I will do now: Now that I completed my private pilot certification, I will exercise my privileges on leisurely trips and flying adventures with friends and family. I plan on continuing my training to obtain instrument, complex, and tail wheel ratings."