Helicopter
posts displayed by tag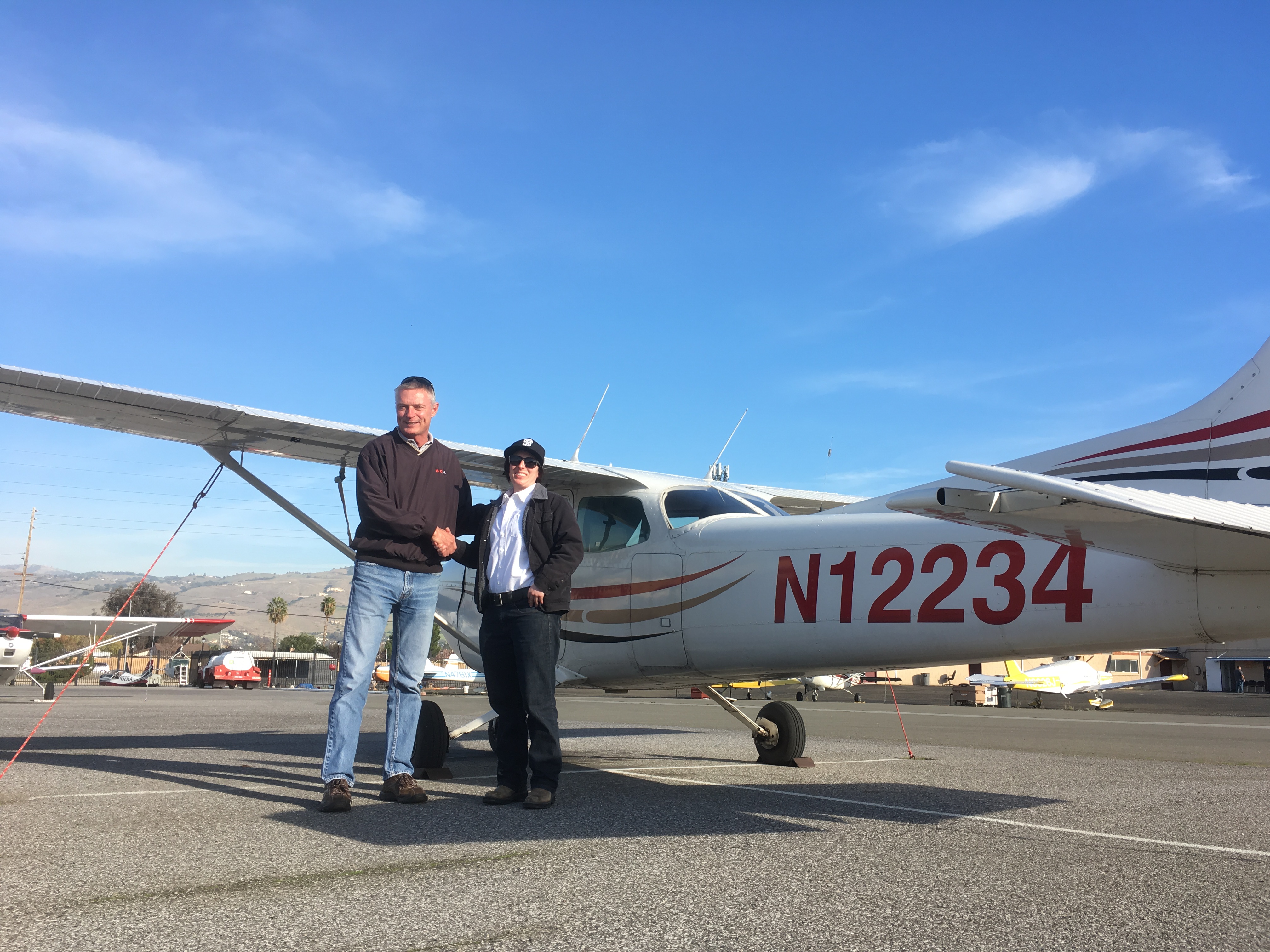 Dec 14 2017
Date: December 1, 2017
Certification: Private Pilot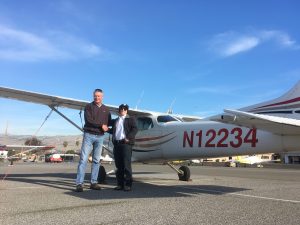 We've converted another helicopter pilot! Annie is a very accomplished rotor wing pilot and instructor. We hope one day soon she will be teaching for us. She is well on her way! After soloing in an airplane just recently, she completed her requirements and earned a first-time pass on her Airplane Private Pilot checkride. Next up is Airplane Instrument, Commercial and then Instructor. On top of all this, she is a full-time law student with internships and she occasionally fills in at our office. You are amazing, Annie!
Examiner: Scott Rohlfing
Aircraft: Cessna N12234
Checkride Location:
San Jose, CA (KRHV)
Jun 26 2011
Congratulations to our own AeroDynamic CFI Dick Chang, who added a Rotorcraft-Helicopter rating to his pilot license recently.
Dick trained at Bristow Academy in Concord, flying the Schweizer 300, and then aced his checkride with Examiner Ken Suzuki.
Well done Dick!
Apr 21 2011
Congratulations to our brave CFI Dick Chang who, not satisfied with his wings being fixed, went and soloed a helicopter. Well done Dick!
Question of the day: "If helicopters are safe, how come there are no antique helicopter fly-ins?"  😉