IFR
posts displayed by tag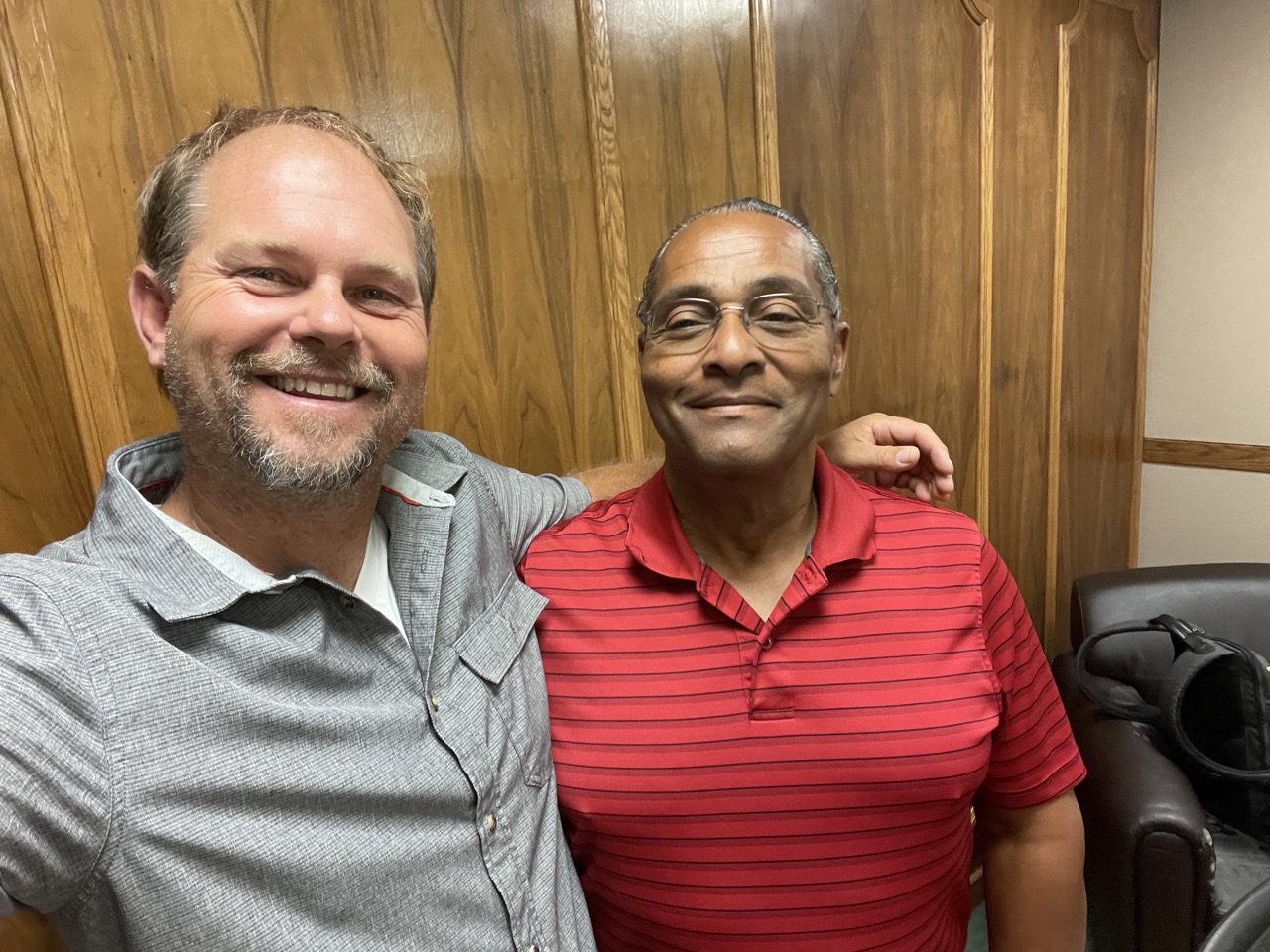 Jul 27 2022
Instrument Checkride: June 22, 2022
Instructor: Jen Watson
Aircraft: Maule N5637M
Location: Sacramento, CA (KMCC)
It's not often a husband and wife can be in an airplane together every day, all day for an entire week and still speak to one another at the end. Not only did AeroDynamic's owners do just that, Josh came out boasting of a first-time pass of his Instrument – Airplane checkride with DPE Richard Conte! Josh & Jen's marriage survived the accelerated IFR course 😉 and Josh can finally fly to work through the clouds.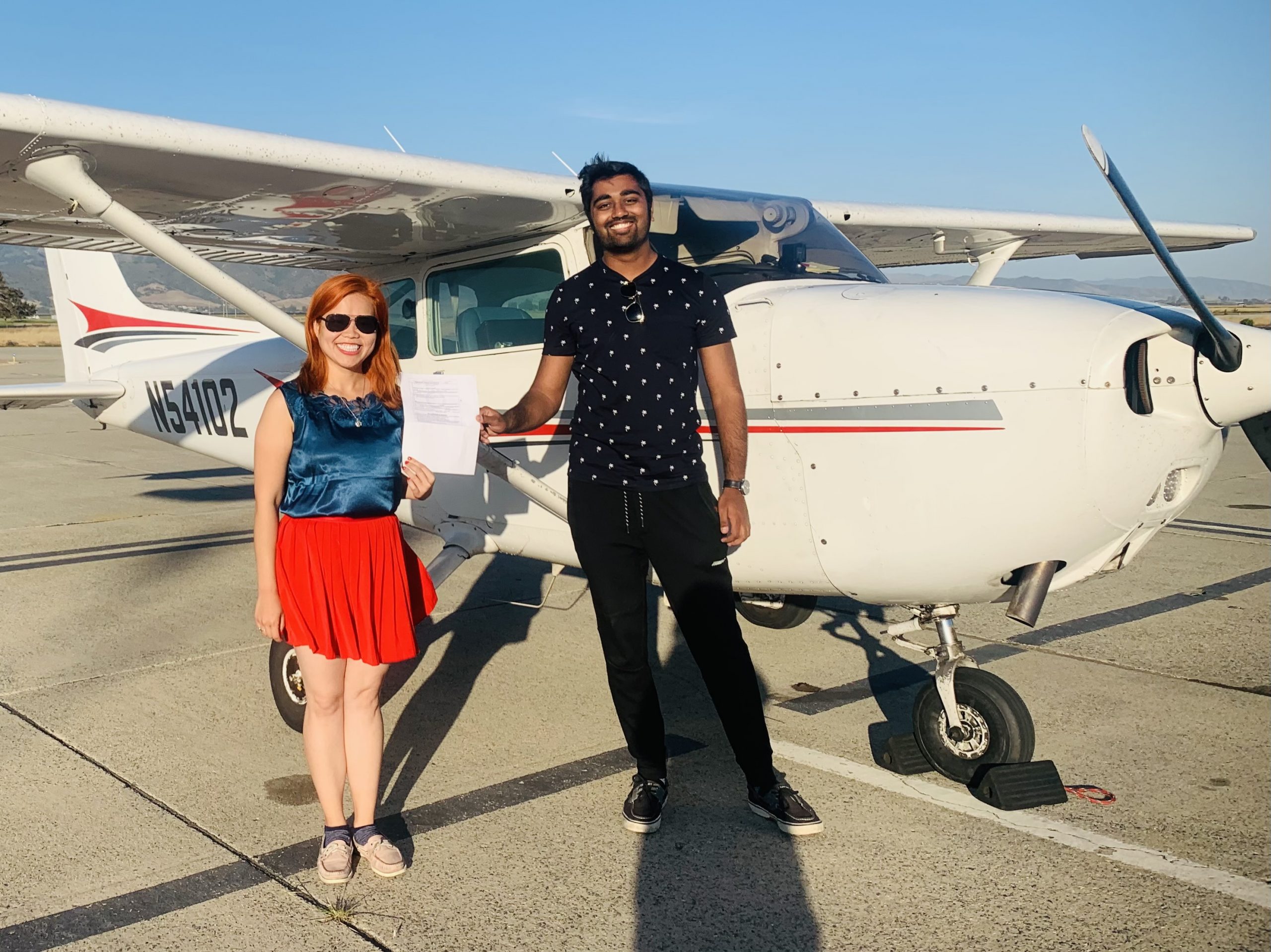 Jun 28 2022
Instrument Rating Checkride: May 24, 2022
Instructor: Thao Do
Aircraft: Cessna N54102
School Location: San Jose, CA (KRHV)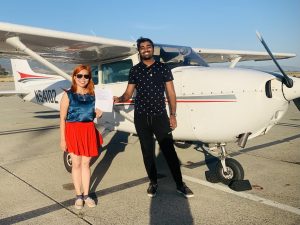 "After slowly completing the 3 required simulated instrument flight hours in private pilot training 0.5 hours at a time, I was worried how I would get through the 40+ expected hours in instrument training. However, with Thao's expertise and willingness to help me get this license as efficiently as possible, I was able to get through it and learn many things along the way. Instrument training is truly very methodical and once you know the general flow, it gets easier the more approaches you shoot. This was a team effort, and I can't wait to begin further training with Thao!" ~ Chirag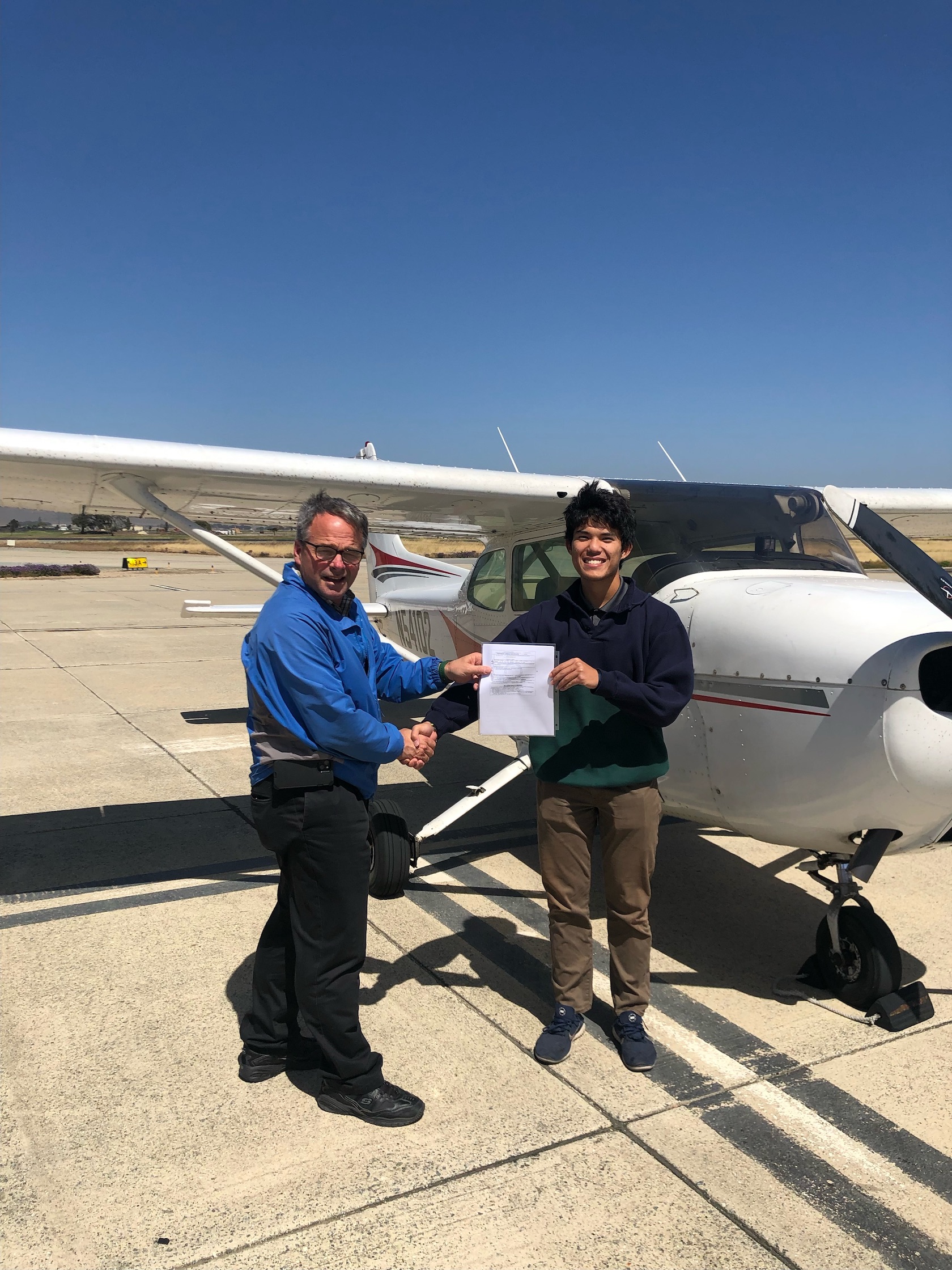 Jun 01 2022
Instrument Checkrides: May 20 & 21, 2022
Instructors: Sara Stumpf & Skyler Tan
Aircraft: Cessna N54102
Training Location: San Jose, CA (KRHV)
Congrats to our twins Noah and Jonah for earning their instrument ratings on back-to-back checkrides with DPE Eric Cook! Earning a first-time pass of this challenging rating is no easy feat. Well done, guys!
Jonah with DPE Eric
Noah with DPE Eric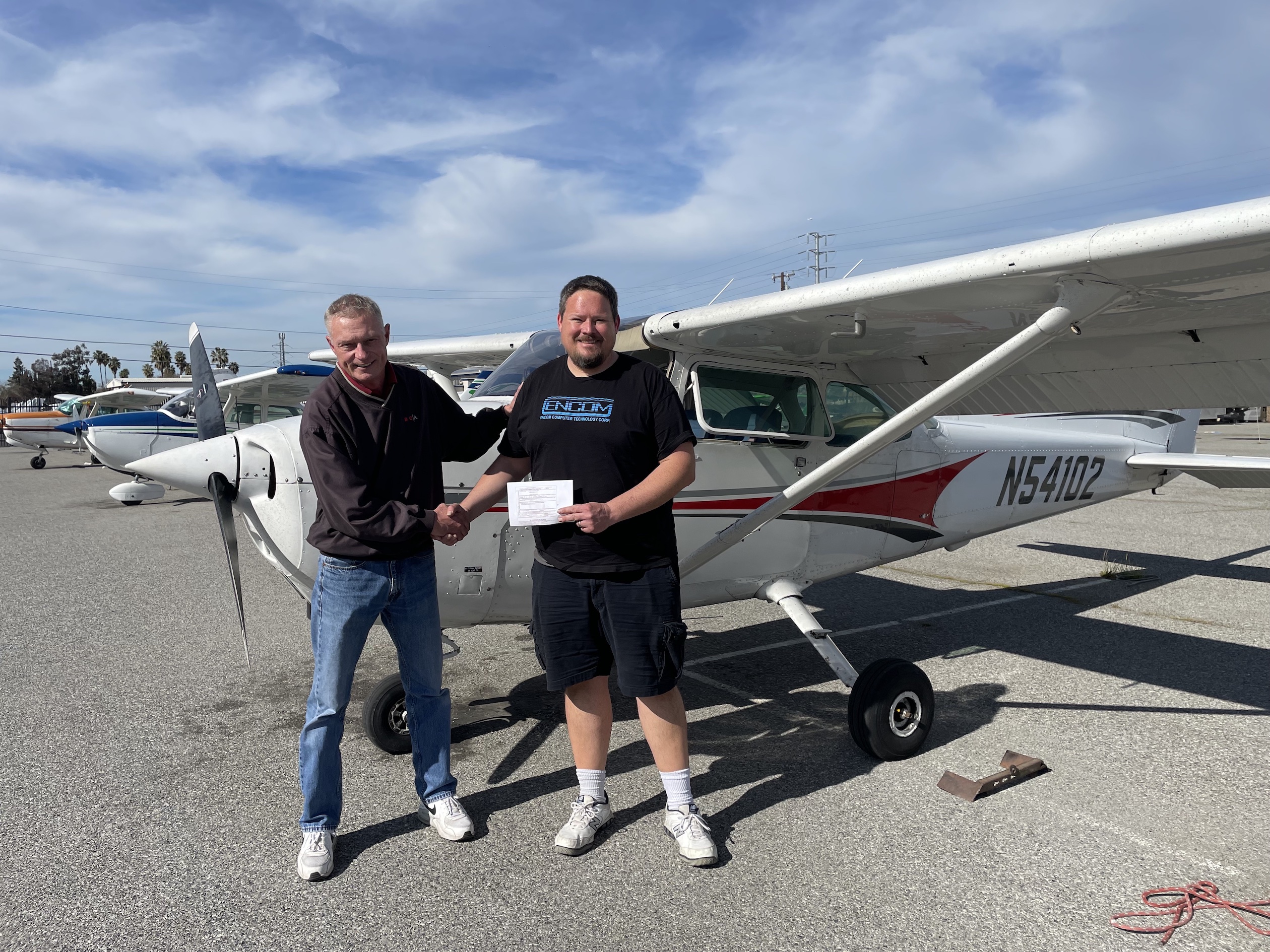 Mar 05 2022
Instrument Checkride: March 1, 2022
Instructor: Zibin He
Aircraft: Cessna N54102
Location: San Jose, CA (KRHV)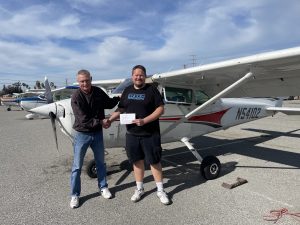 Trevor Orr earned his instrument rating! Trevor picked up the checkride and nailed everything with DPE Scott Rohlfing to get his new rating. We are super proud of all his hard work on one of the most challenging checkrides.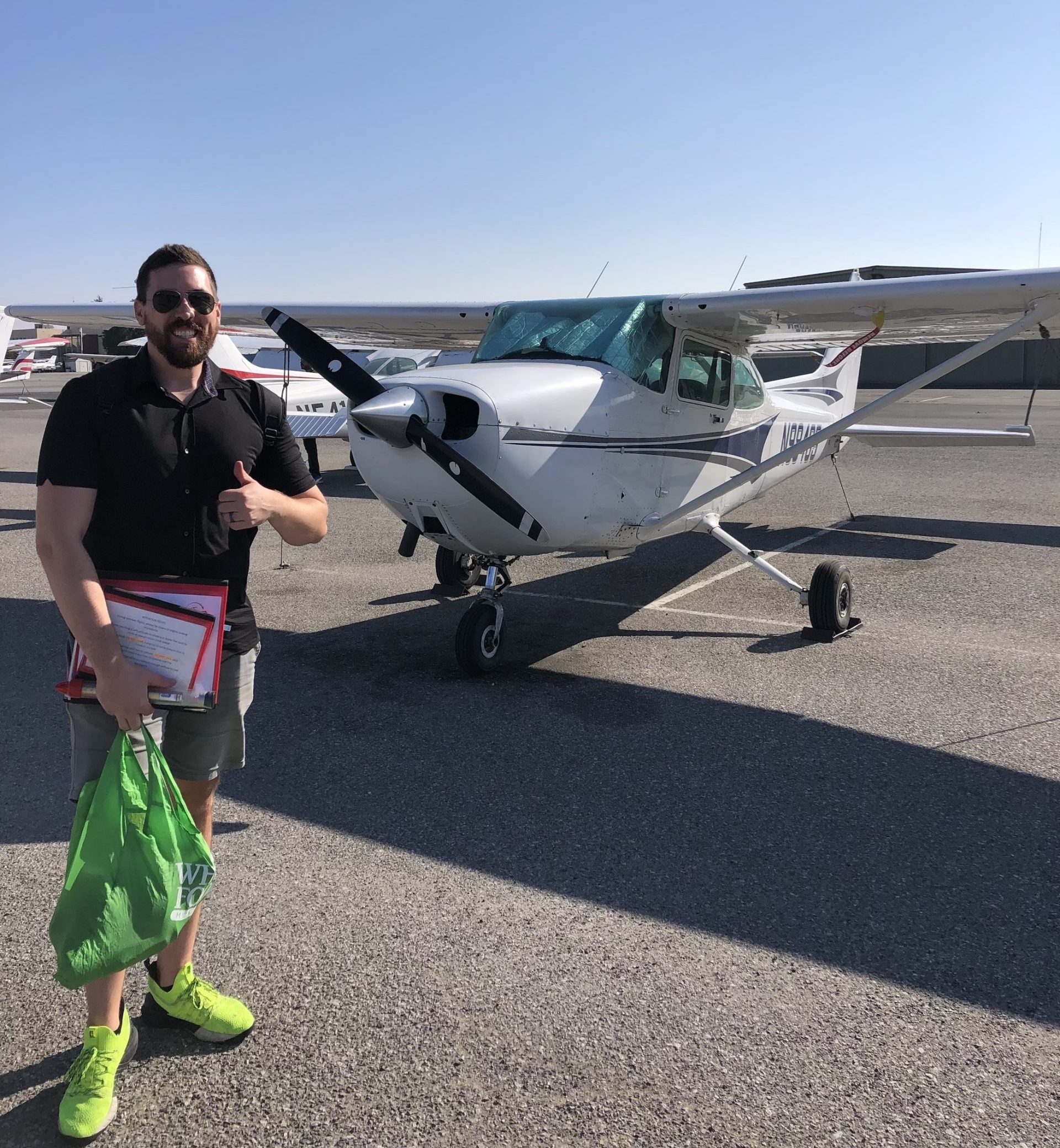 Sep 23 2021
IFR Checkride: September 7, 2021
Instructor: Brian Engh
Aircraft: Cessna N98485
Location: San Jose, CA (KRHV)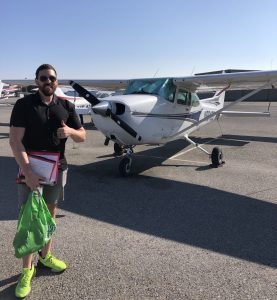 Congrats to Derrick on acing one of the most challenging checkrides you will have. IFR training is fun, valuable and a lot of hardwork. Well done! Now time to look outside again as you prepare to become a Commercial Pilot.
Dec 30 2020
Date: December 7, 2020
Certification: Instrument Rating
Instructors: Nathaniel & Anton
Aircraft: Cessna N915L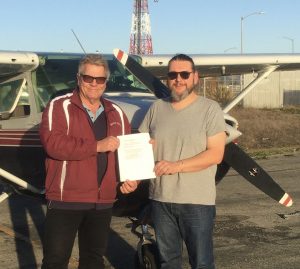 Congrats on one of the more challenging pilot ratings! IFR is hard work but so incredibly rewarding. Well done!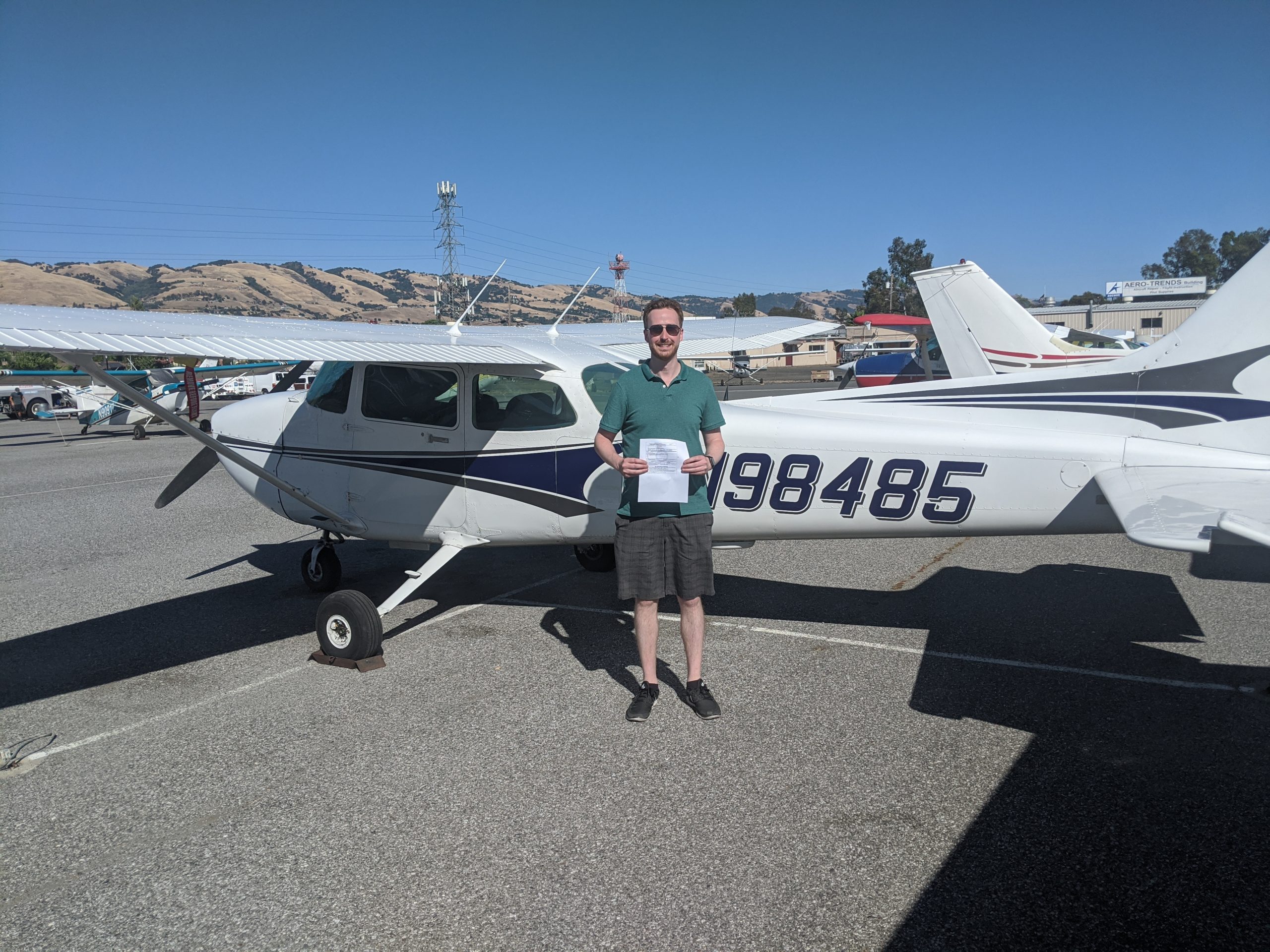 Jul 19 2020
Date: July 2, 2020
Certification: Instrument Rating
Instructors: Sara Stumpf, Dick Chang & David Waksberg
Aircraft: Cessna N98485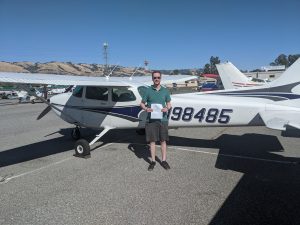 "The instrument rating has been my goal for several years to be a safer and better pilot. I was lucky to complete most of my flight training with David Waksberg, checkride preparation with Sara Stumpf and Dick Chang, and orals prep with Ray Owens. After postponing my checkride twice due to COVID, I was very happy to get it done on 7/2 with DPE Scott Rohlfing. Looking ahead, I'm excited to continue the journey at Aerodynamic with a commercial certificate." ~ Stefan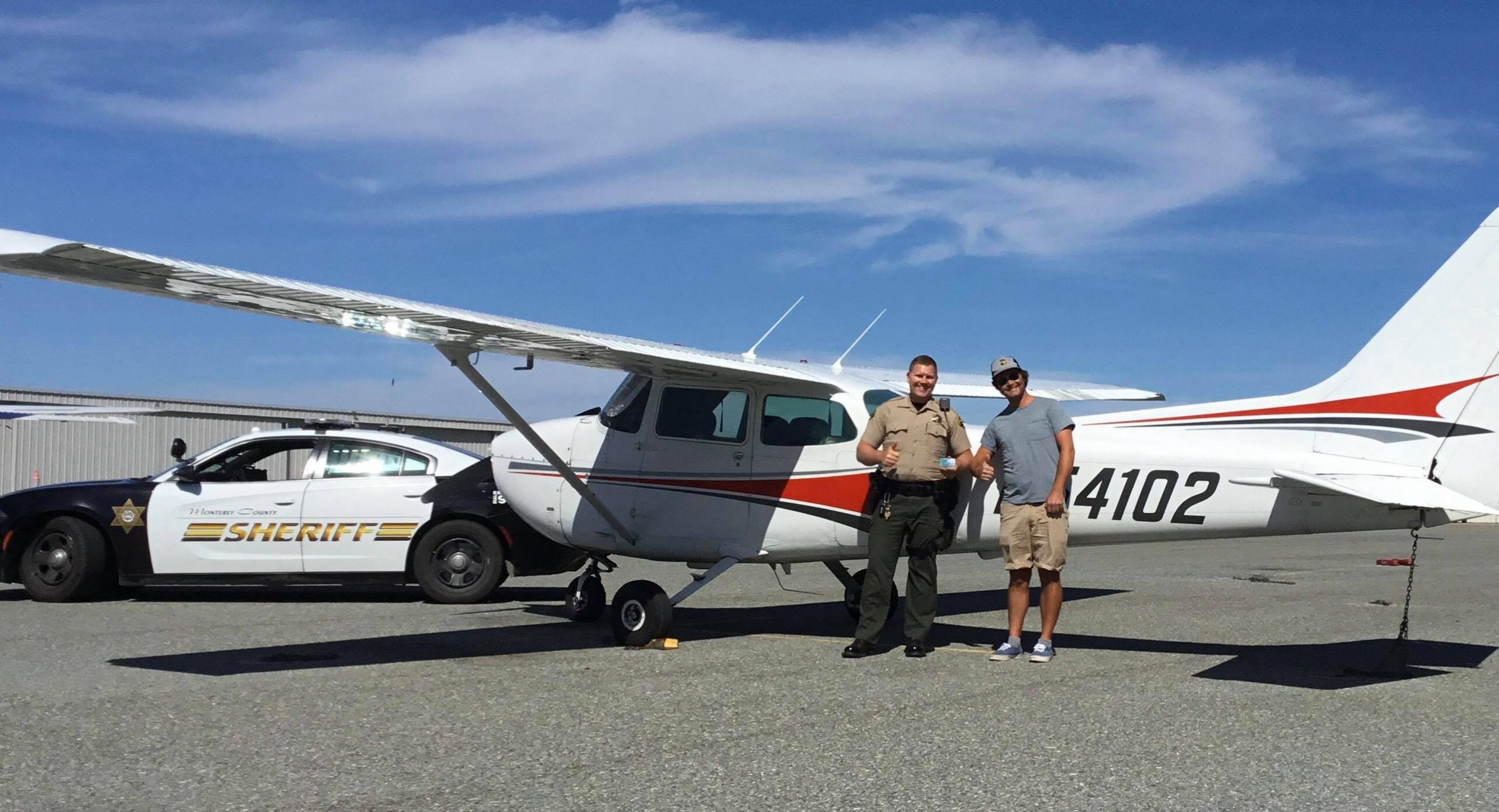 Jun 12 2020
Date: April 14, 2020
Certification: Instrument Rating
Instructor: Nathaniel Thorpe
Aircraft: Cessna N53456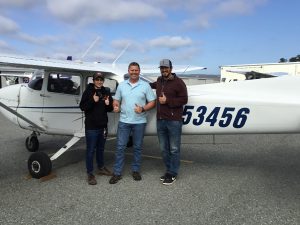 In mid February Mike Fritsche started training for his instrument rating with Aerodynamic Aviation in Monterey, California. He completed most of his training with CFII Nathaniel Thorpe, with some help from CFI Stephanie Procive. Mike works as a Deputy Sheriff for Monterey County Sheriff's Office and needed to earn his instrument rating for their fixed-wing aviation program. He chose Aerodynamic for their instructor availability, location, and flexible training program. Mike completed his check-ride on 4/14/2020, earning his instrument rating. Mike wanted to thank his instructors for their patience and superior flight instruction, that contributed to his success. He plans on returning to Aerodynamic to complete his commercial flight training.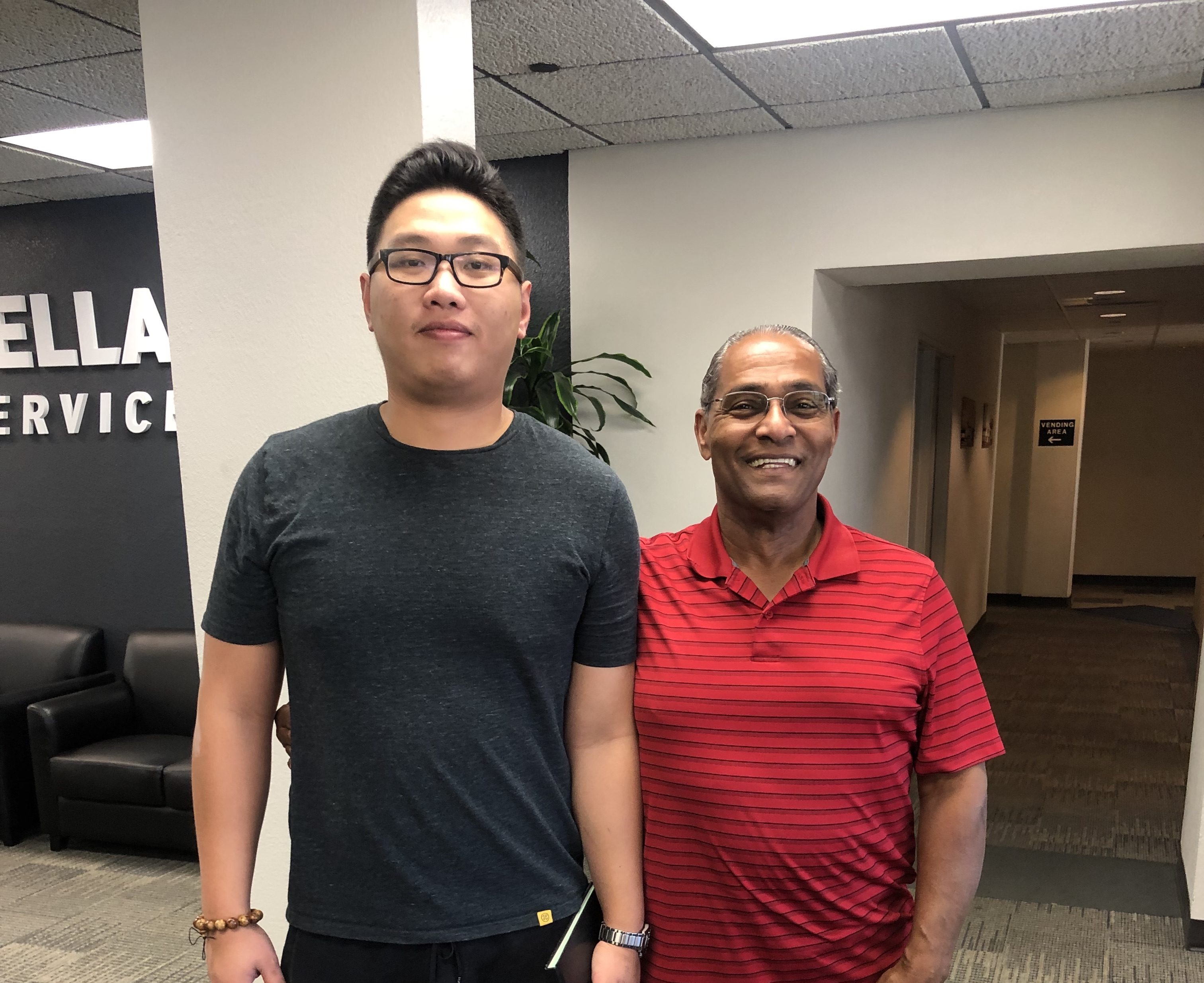 Sep 25 2019
Date: September 19, 2019
Certification: Instrument Rating
Instructor: David Waksberg
Aircraft: Cessna N828LP
"Passing the instrument checkride is really a hard work pay off for me. After my private checkride, I jumped right into instrument almost without any break. Unlike all the beautiful things during private training, I only see one picture (the panel) all the time throughout the instrument training. It's kind of a tolerate, but also discipline. It's the pay off that I finally get my ticket to fly into clouds. I don't plan to have any break and will do my commercial license training starting next week. Big thanks to David and everyone had ever helped me on my flight training." ~Zibin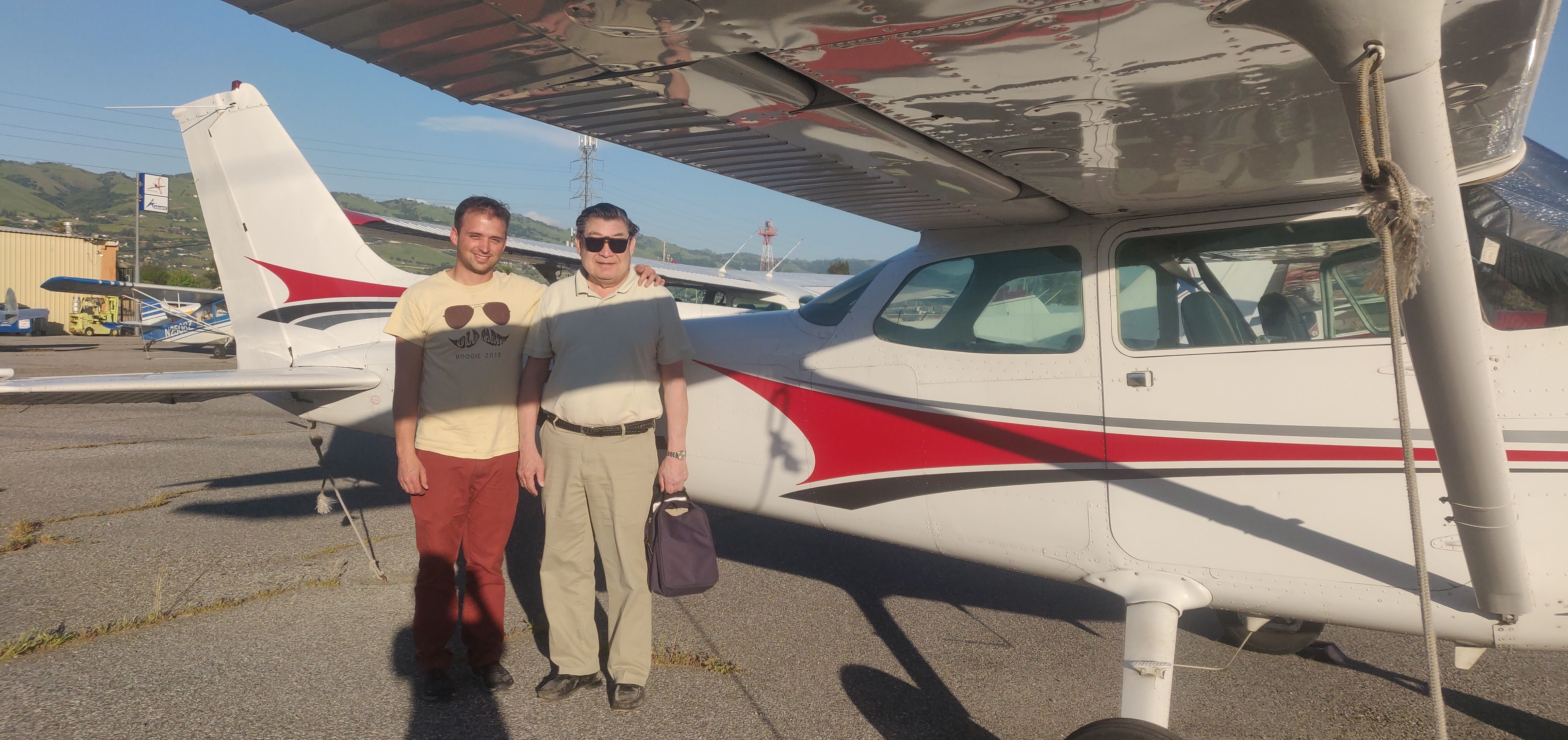 Sep 23 2019
Date: September 3, 2019
Certification: Instrument Rating
Instructor: Dick Chang
Aircraft: Cessna N54102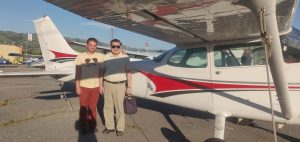 Joseph Oberholtzer grew up hanging out at his best friend's house at the end of a grass strip (KO03) and hearing stories of bush flying into the remote native communities in Canada. He now works as an engineer in aviation and is starting to collect his own flying stories that only other pilots and small children will to listen to. His current goal is to convince someone to let him fly their Pawnee (or really anything) to drag other airplanes through the sky.
We are happy to be part of his story. Congrats on achieving this hard-won aviation milestone!