Multi engine pilot
posts displayed by tag
Oct 22 2011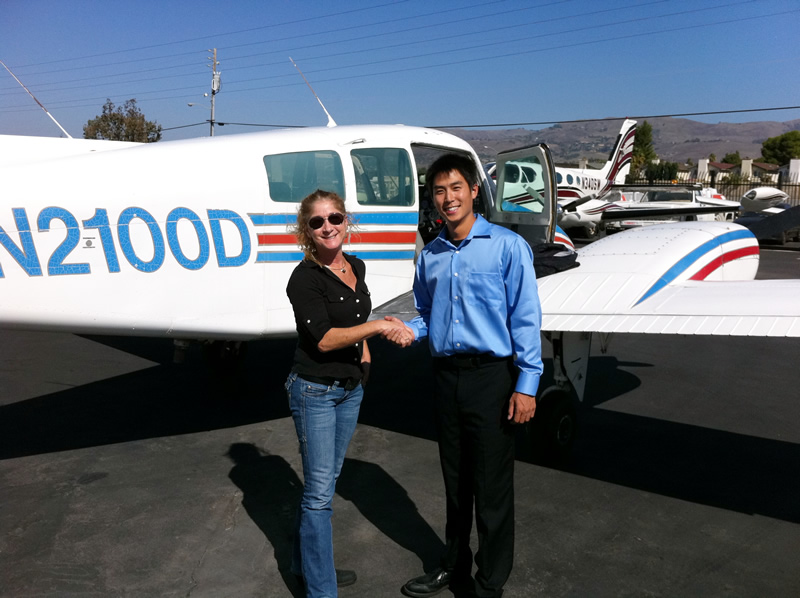 Our own Brian Hsu has been working hard! Brian added his Multi Engine Instrument Commercial rating to his pilot license. Brian took his flying lessons with AeroDynamic CFI Sergey Sinyachkin in the Beech Duchess and aced his flight test with Examiner Sherry Diamond.
Congratulations and well done to Brian and Sergey.
Mar 11 2011
Congratulations to Jenny Koenig! Not content with just flying single engine airplanes, she added the multi-engine rating to her Commercial Pilot license in a Beech Duchess. Well done Jenny!