N98485
posts displayed by tag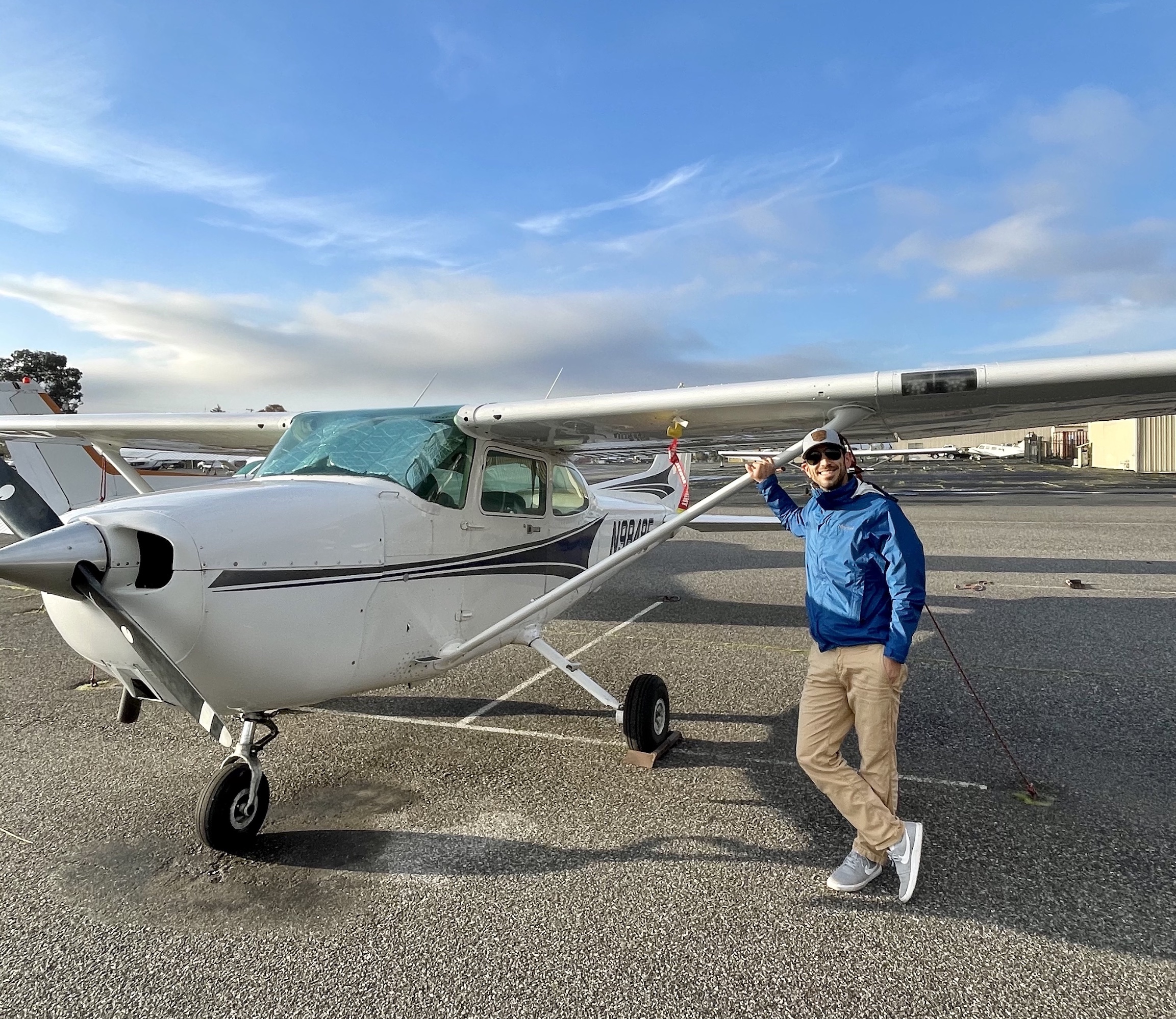 Feb 22 2021
Solo Date: January 23, 2021
Aircraft: Cessna N98485
Instructor: Brian Engh
Location: San Jose, CA (KRHV)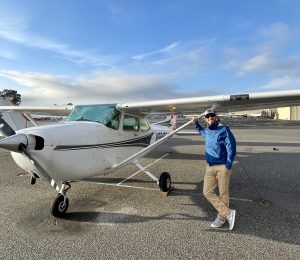 Congrats to Garrett for taking to the skies without his instructor Brian next to him!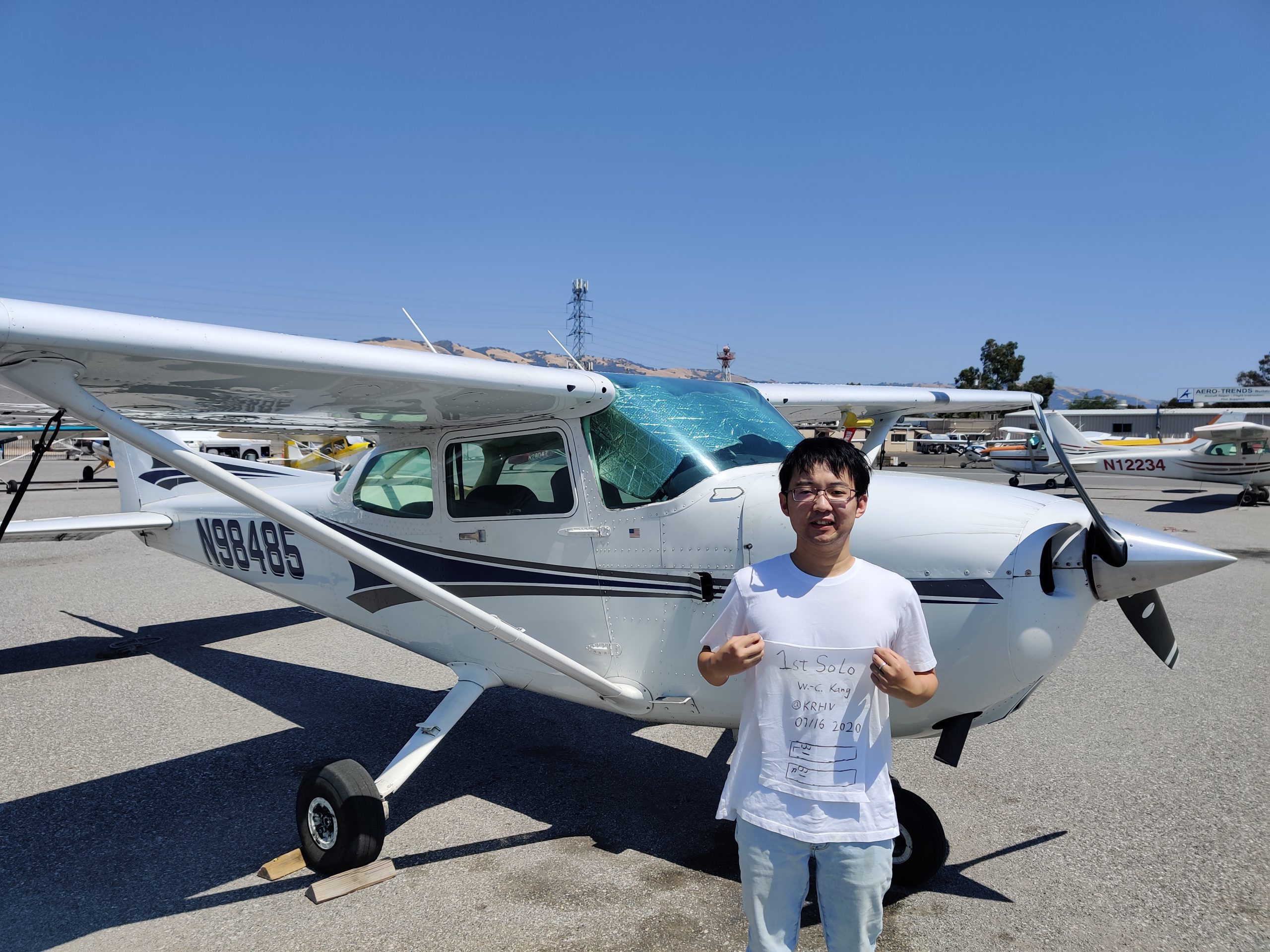 Jul 24 2020
Solo Date: July 16, 2020
Aircraft: Cessna N98485
Instructor: Zibin He
Location: San Jose, CA (KRHV)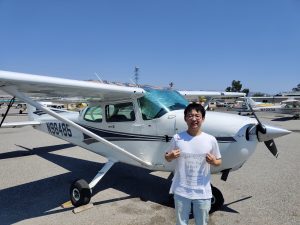 WC started his training in San Diego, but a new job brought him to the Bay Area. Under the tutelage of his Instructor Zibin, he flew his first solo flight in the blue skies around San Jose in a Cessna 172P. Congrats to both on all the hard work!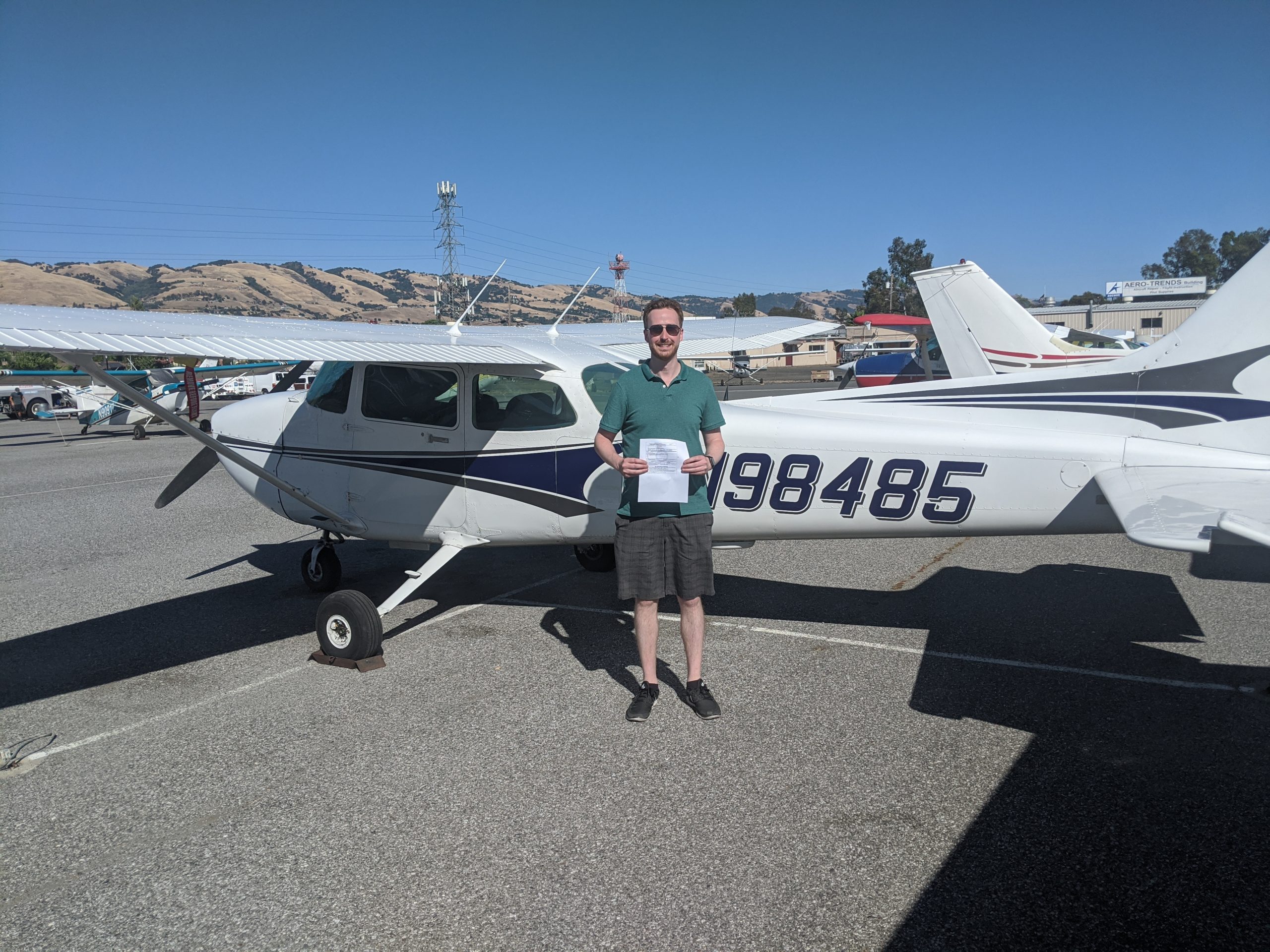 Jul 19 2020
Date: July 2, 2020
Certification: Instrument Rating
Instructors: Sara Stumpf, Dick Chang & David Waksberg
Aircraft: Cessna N98485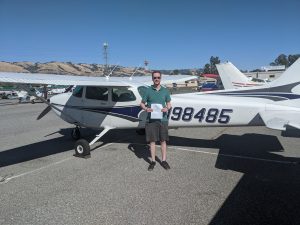 "The instrument rating has been my goal for several years to be a safer and better pilot. I was lucky to complete most of my flight training with David Waksberg, checkride preparation with Sara Stumpf and Dick Chang, and orals prep with Ray Owens. After postponing my checkride twice due to COVID, I was very happy to get it done on 7/2 with DPE Scott Rohlfing. Looking ahead, I'm excited to continue the journey at Aerodynamic with a commercial certificate." ~ Stefan