Commercial Drone Certification
Small UAS Operations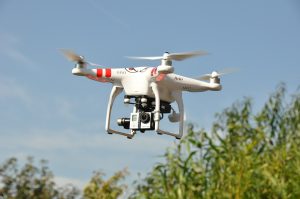 AeroDynamic Aviation instructors are available to complete your application for UAS certification. Once you have passed the required knowledge test and completed the forms (please see instructions below), we can submit your paperwork to the FAA. Cost is typically $50 if all the paperwork is ready. Please call our office to schedule an appointment!
San Jose (408) 320-9614
Monterey (831) 373-8320
Below are the basic things an operator must know for flying under the small UAS rule (14 CFR part 107):
Pilot Requirements:
Must be at least 16 years old
Must pass an initial aeronautical knowledge test at an FAA-approved knowledge testing center*
Must be vetted by the Transportation Safety Administration (TSA)

*A person who already holds a pilot certificate issued under 14 CFR part 61 and has successfully completed a flight review within the previous 24 months can complete a part 107 online training course at www.faasafety.gov to satisfy this requirement.
For more information, read about Remote Pilot Certification.
Requirements and Process for Becoming a Pilot
Helpful Links
Become a UAS pilot
Report an Accident
M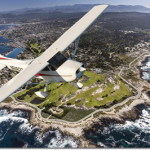 eet with one of our flight instructors to complete your application for small UAS certification. Our flight school facilities are located at Reid Hillview airport in San Jose (KRHV), at the south end of San Francisco Bay, and Monterey Regional Airport (KMRY). We offer ground and flight training for UAS pilot, sport pilot, private pilot, instrument rating, commercial pilot, multi-engine, ATP, CFI, tailwheel, aerobatics, and mountain flying. Prices and rates are subject to change without notice.
Ready to schedule a flight? Have a question? Give us a call!
San Jose (408) 320-9614
Monterey (831) 373-8320
You can also reach us via email with our Contact Form