Archive
for March, 2012
Mar 28 2012
Another fledgling leaves the nest, in a taildragger no less. Congratulations to Jordan Merriman who soloed a Citabria today, after training with AeroDynamic Instructor Erik Schmidt.
Well done Jordan and Erik!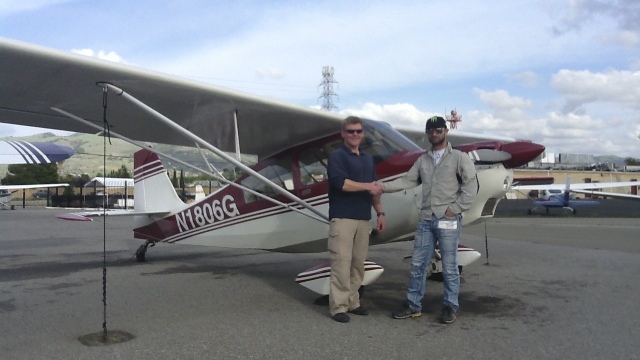 Mar 28 2012
Congratulations to Tom Tymn for earning his tailwheel endorsement with Instructor Rich Digrazzi.  Tom flew in for his lessons in his beautiful Lancair.  Way to go Tom!
Mar 25 2012
The first fledgling of spring leaves the nest! Well done to Ian Besemer who soloed Citabria 9091L after working with AeroDynamic CFIs Jim Grant and Rich Digrazzi.
We have a video taken by Ian's Dad:
Well done again to Ian, and his instructors Rich and Jim.