Archive
for July, 2018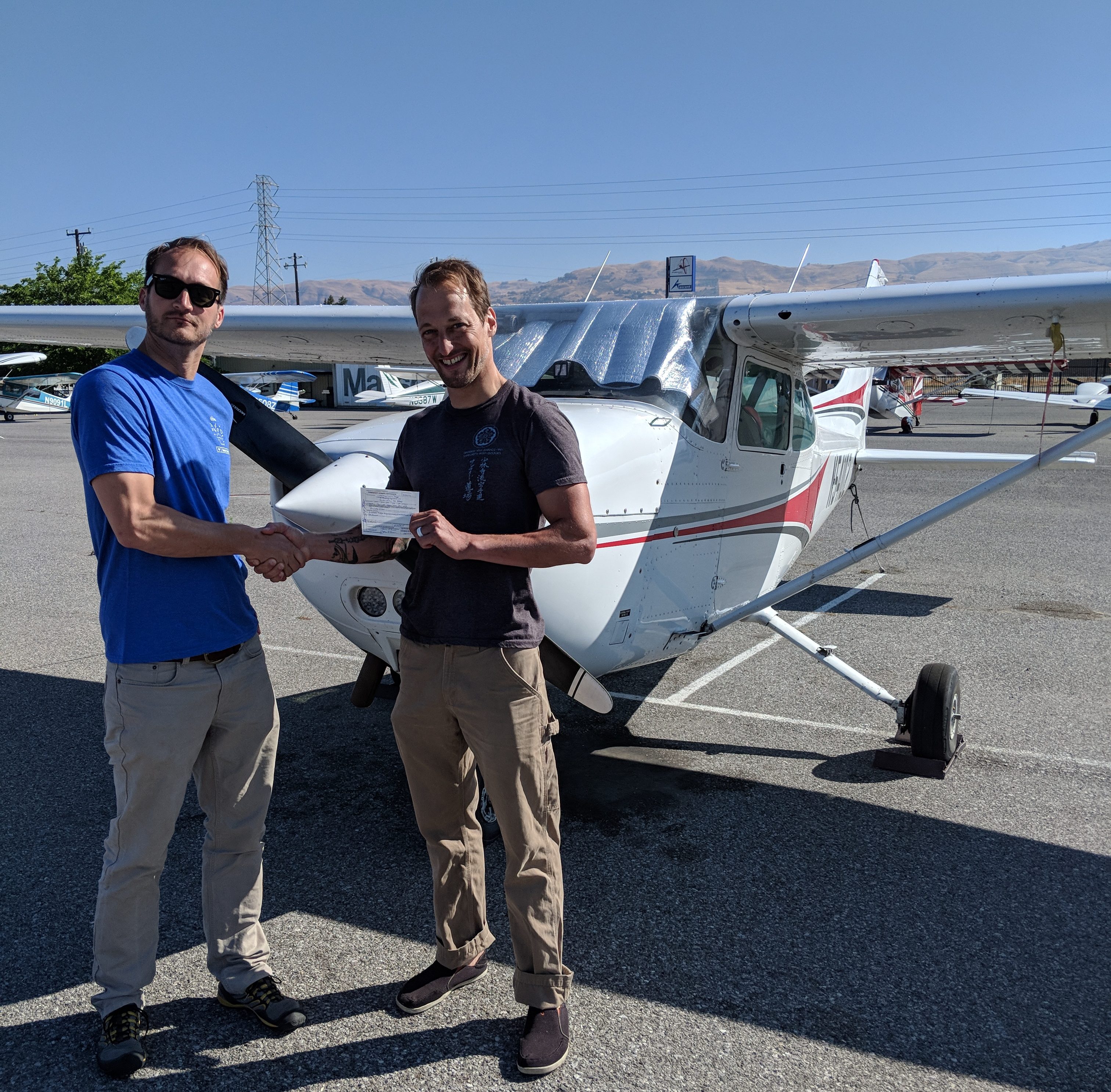 Jul 23 2018
Date: July 14, 2018
Certification: Private Pilot
Instructor: Adam Sciupac
Aircraft: Cessna N54102
"I started flying when I was 14. My parents got me a discovery flight for my birthday and I was hooked. I started my training in 1989 and logged about 50 hrs and my first solo before life intervened.
28 years later I decided to get back into aviation and found Aerodynamic. The Aerodynamic family and specifically Adam Sciupac, who is an amazing instructor, took me through getting my private pilot license.
From here I hope to continue with my instrument, complex and multi engine ratings to safely explore all aviation has to offer with my friends and family." ~ Matthew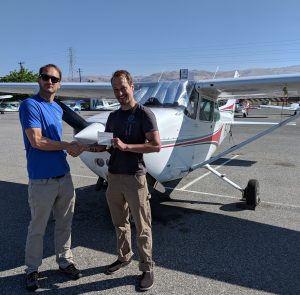 Congrats on a first-time pass of your Private Pilot checkride!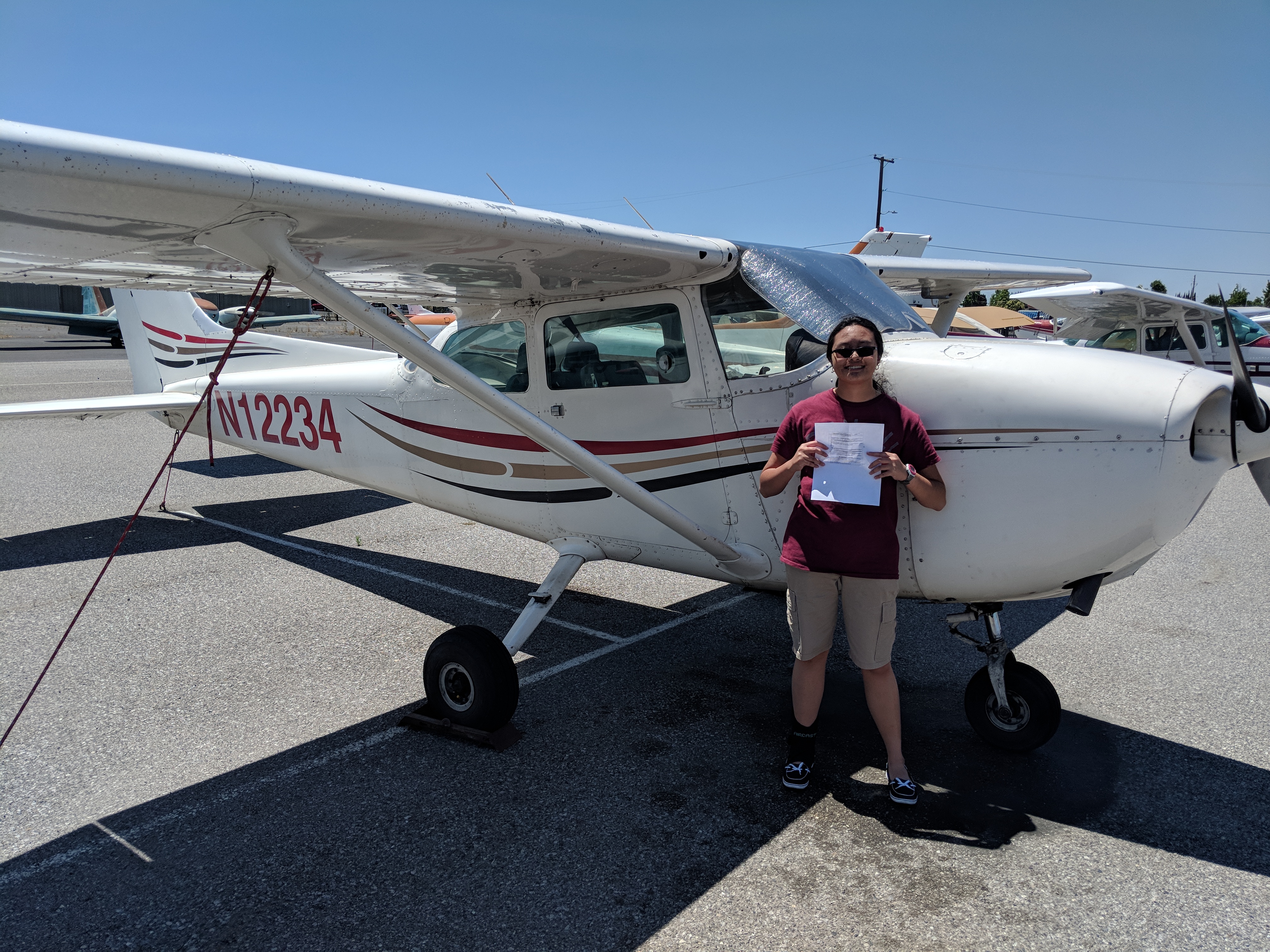 Jul 09 2018
Date: June 25, 2018
Certification: Private Pilot
Instructor: Lynzie Hudson & Travis Mills
Aircraft: Cessna N12234
We are so proud of Katrina's hard work and dedication. After a challenging beginning to her training at another school, Katrina persevered and commuted to our San Jose location. Katrina won a few scholarships through the 99s to help pave the way for flying. Thanks to their help, and our wonderful instructors, she just earned her first pilot license! Her mom has been there every step of the way, encouraging her 17-year-old daughter in the pursuit of her dreams. Way to go, ladies! Thanks for choosing our school. We love to see stories like yours.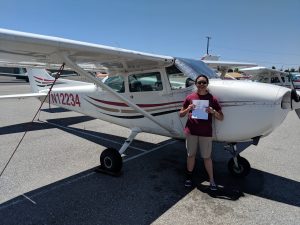 "You folks are the best! I can see why you are on the AOPA Honor roll. You nurtured my daughter's passion for flying and helped her meet a challenging goal – earning her private pilot license at the age of 17. Your CFIs are professional, competent and caring. I really enjoyed the atmosphere of camaraderie and cooperation at your flight school. You've taught my daughter to be a safe pilot, validating the things she did well and correcting her constructively and effectively when she needed it. You are a great flight school and, in a sense, have become my daughter's aviation family. Keep doing what you're doing!" ~ Katrina's mom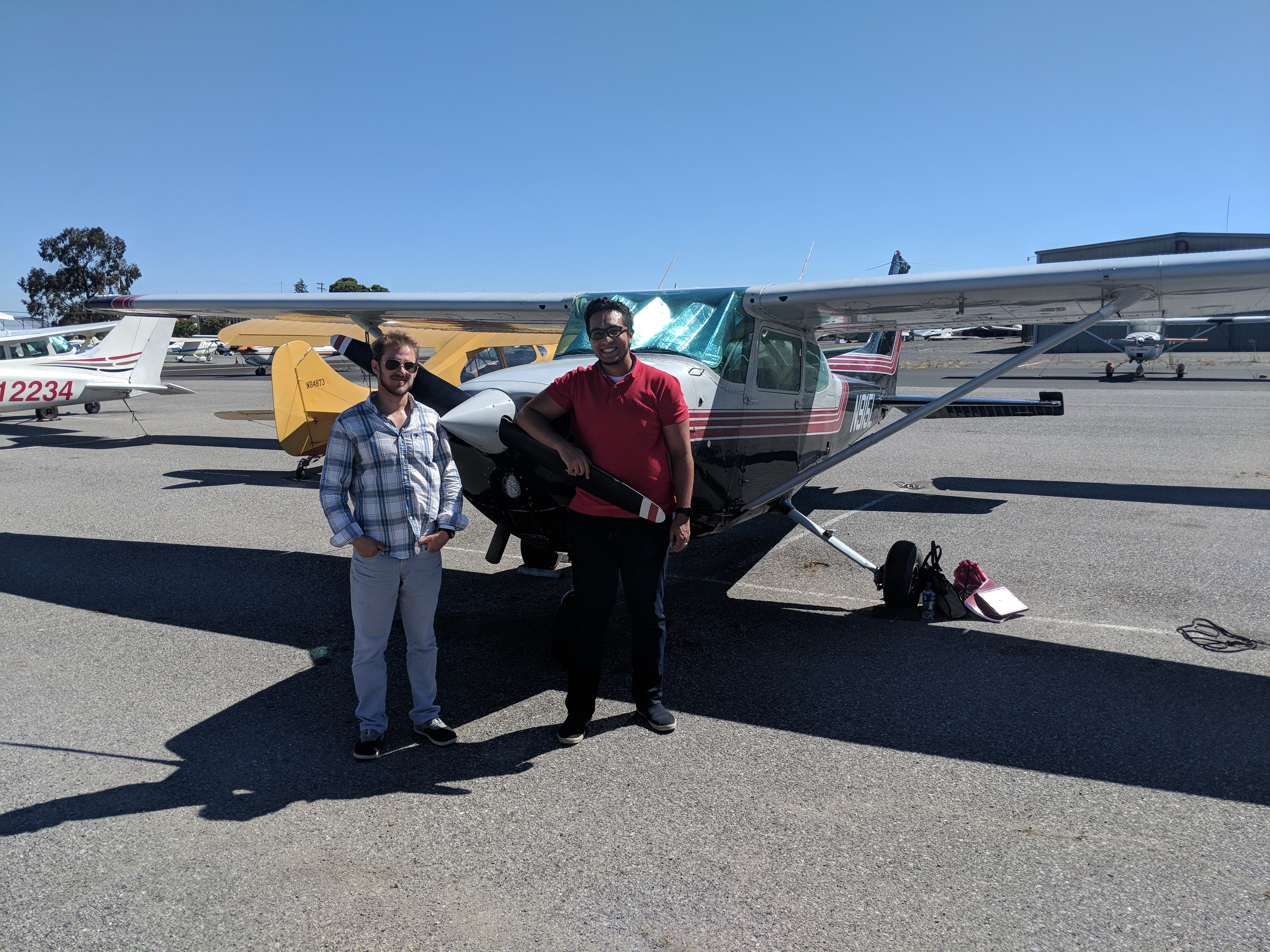 Jul 09 2018
"Thanks a lot for the great work at Aerodynamic! It is amazing!
I got hooked up on flying because of DOS flying games! They were fun and the idea of "flying" came with lots of freedom! When Microsoft Flight Simulator '98 came out I was mind blown! All the gauges, dials and checklists were intriguing! After moving to the Bay Area 20 years later I thought it would be a good idea to try it out in real life and I have no regrets; it was ABSOLUTELY fantastic and more fun than what expected. The serenity and tranquility flying brings together with the mesmerizing scenery are unmatched. I am not sure when to stop, but the journey just started!"
~ Mohammed
We couldn't agree more with your description of flying! Congrats on the first notch in your pilot belt. There will be many more to come, but the first time flying solo will always hold a special place in your memory. Thanks for letting us be a part of your journey.
Aircraft: Cessna N915L
Solo Date: July 8, 2018
Instructor: Adam Sciupac
Location: San Jose, CA (KRHV)