Archive
for May, 2021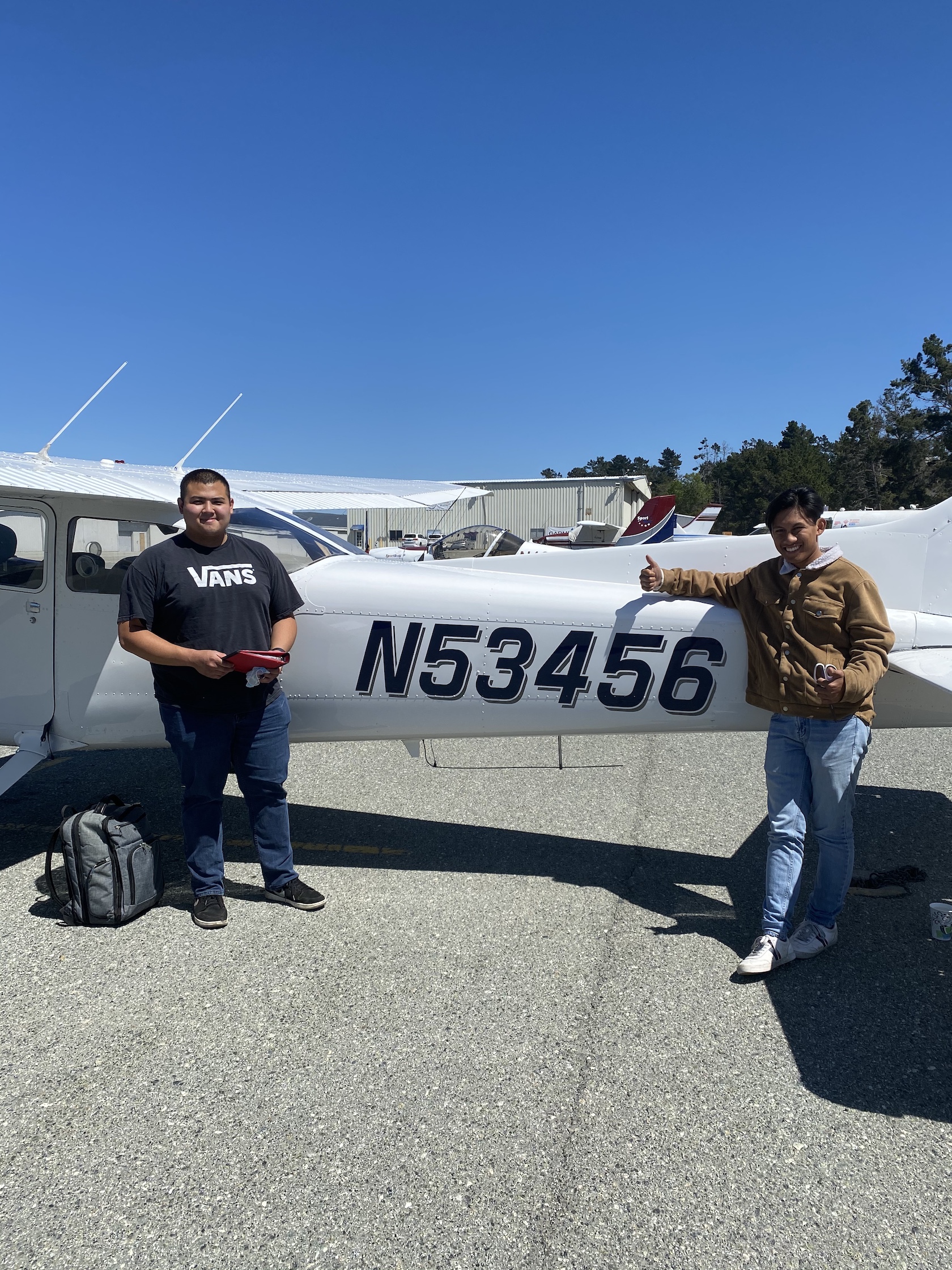 May 21 2021
Solo Date: April 28, 2021
Aircraft: Cessna N53456
Instructor: Daryll Manzano
Location: Monterey, CA (KMRY)


Congrats to Rhandy and CFI Daryll on a successful first solo flight! Rhandy began flying as a hobby, but is also considering it as a career in the future. Either way, he will have amazing journeys!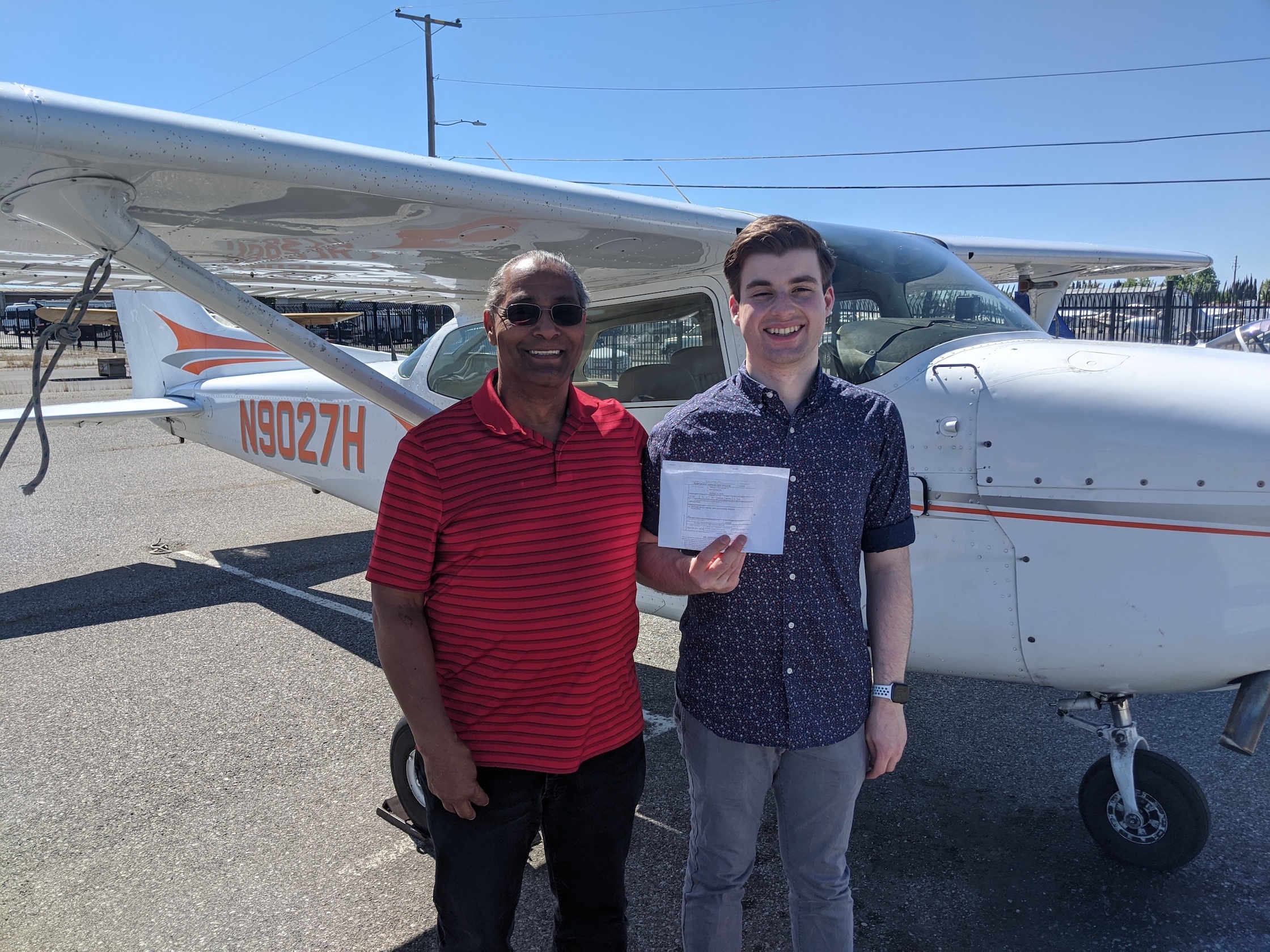 May 07 2021
Date: April 28, 2021
Instructor: Graham Harbman
Aircraft: Cessna N9027H

Congrats to Steven and CFI Graham for making a brand new Private Pilot! All that hard work paid off and earning your wings makes all the study worth it. Whoot whoot!