flight training california
posts displayed by tag
Nov 30 2019
San Jose Award Program Honors the Achievement
SAN JOSE November 23, 2019 — AeroDynamic Aviation has been selected for the 2019 Best of San Jose Award in the Flight Instruction category by the San Jose Award Program.
Each year, the San Jose Award Program identifies companies that we believe have achieved exceptional marketing success in their local community and business category. These are local companies that enhance the positive image of small business through service to their customers and our community. These exceptional companies help make the San Jose area a great place to live, work and play.
Various sources of information were gathered and analyzed to choose the winners in each category. The 2019 San Jose Award Program focuses on quality, not quantity. Winners are determined based on the information gathered both internally by the San Jose Award Program and data provided by third parties.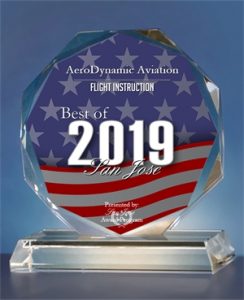 About San Jose Award Program
The San Jose Award Program is an annual awards program honoring the achievements and accomplishments of local businesses throughout the San Jose area. Recognition is given to those companies that have shown the ability to use their best practices and implemented programs to generate competitive advantages and long-term value.
The San Jose Award Program was established to recognize the best of local businesses in our community. Our organization works exclusively with local business owners, trade groups, professional associations and other business advertising and marketing groups. Our mission is to recognize the small business community's contributions to the U.S. economy.
SOURCE: San Jose Award Program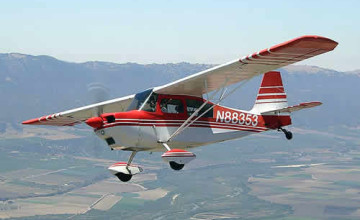 Jul 12 2014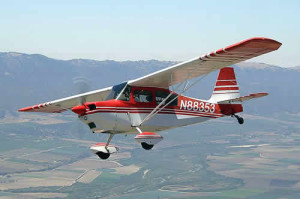 Introductory Flights
Take an introductory flight on any of our airplanes, typically lasting from one hour to however long you would like. You will get a guided tour of the airplane and its controls before taking off for a short flight around the airport or further afield. You will have the opportunity to fly the airplane yourself, under the watchful eye of one of our experienced flight instructors. We also offer introductory aerobatic flights.
Ongoing Training
AeroDynamic Aviation also offers ongoing flight training for higher level ratings: Instrument Rating, Commercial Pilot, Multi-Engine Rating, ATP, CFI, CFII, MEI, tailwheel and aerobatic flight training. We also perform flight reviews, instrument proficiency checks, mountain flight training, FAA Wings program training, whether in our airplanes or yours. Please contact us for details.
See a full list of courses on our Flight Training page!