Affordable Flight Training
Jul 12 2014 · 0 comments · Flight Training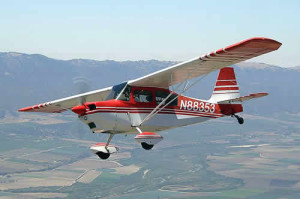 Introductory Flights
Take an introductory flight on any of our airplanes, typically lasting from one hour to however long you would like. You will get a guided tour of the airplane and its controls before taking off for a short flight around the airport or further afield. You will have the opportunity to fly the airplane yourself, under the watchful eye of one of our experienced flight instructors. We also offer introductory aerobatic flights.
Ongoing Training
AeroDynamic Aviation also offers ongoing flight training for higher level ratings: Instrument Rating, Commercial Pilot, Multi-Engine Rating, ATP, CFI, CFII, MEI, tailwheel and aerobatic flight training. We also perform flight reviews, instrument proficiency checks, mountain flight training, FAA Wings program training, whether in our airplanes or yours. Please contact us for details.
See a full list of courses on our Flight Training page!