Mountain Flying
posts displayed by tag
Mar 08 2013
March 8th is the International Women's Day, and so it seems appropriate to remember a woman in aviation. There are many well known female pilots, starting with Harriet Quimby who was the very first woman in the US to receive a pilot license. Today, we commemorate the first Croatian female pilot, born this month a hundred years ago.
Katarina Matanović was born in March 1913 in what was then the Croatian province of the Austro-Hungarian Empire. When she saw an advert about a pilot school opening in Zagreb in 1935, that was it for her. She enrolled and received her pilot certificate the next year, becoming the first Croatian (and Yugoslav) female pilot.
Not satisfied with simple flying, she also became the first Yugoslav woman to sky-dive, and an acomplished sky-diver. She performed as a pilot and as a sky-diver and became a well-known attraction at airshows around the country.
At the outbreak of the Second World War she became a Liutenant in the Croatian Air Force flying the Avia FL-3 liaison airplane. During the war, in 1944 she lost her husband, also a pilot, shot down by the Allies, and a few days later she herself was injured in the British bombing of Zagreb.
After the Second World War, the Communist authorities in Yugoslavia were not greatly keen on her since she fought on the losing side, and she slipped into obscurity. However when Croatia became independent again, she was remembered, awarded a service medal, became an honorary member of the Zagreb Aeroklub and finally given the recognition she deserved for her achievements in such a male-dominated field.
Katarina died in April 2003.
See also Wikipedia article on Katarina Matanović and a more detailed biography (in Croatian)
Jul 20 2012
Preflghted at 0700 to avoid winds/turbulence over the mountains. Oops…Flat tire. Fixed the valve stem and got off the ground at the crack of 1030.
Over the Sierras via Donner Pass in glass smooth air at 12500. I know… wrong altitude… but as high as we could get before descending into Reno Stead field. Winds 15 gusting 28.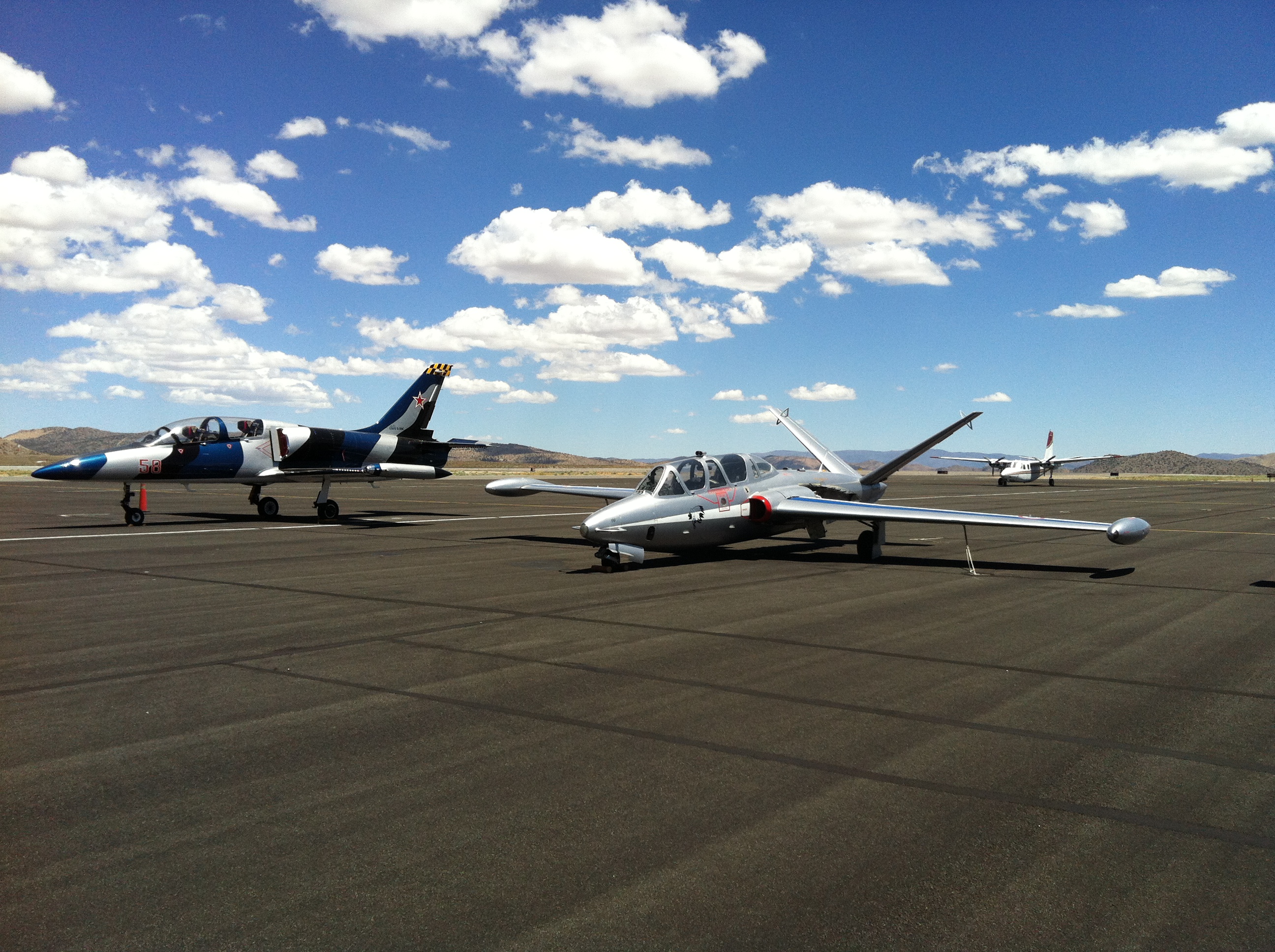 Jets at Stead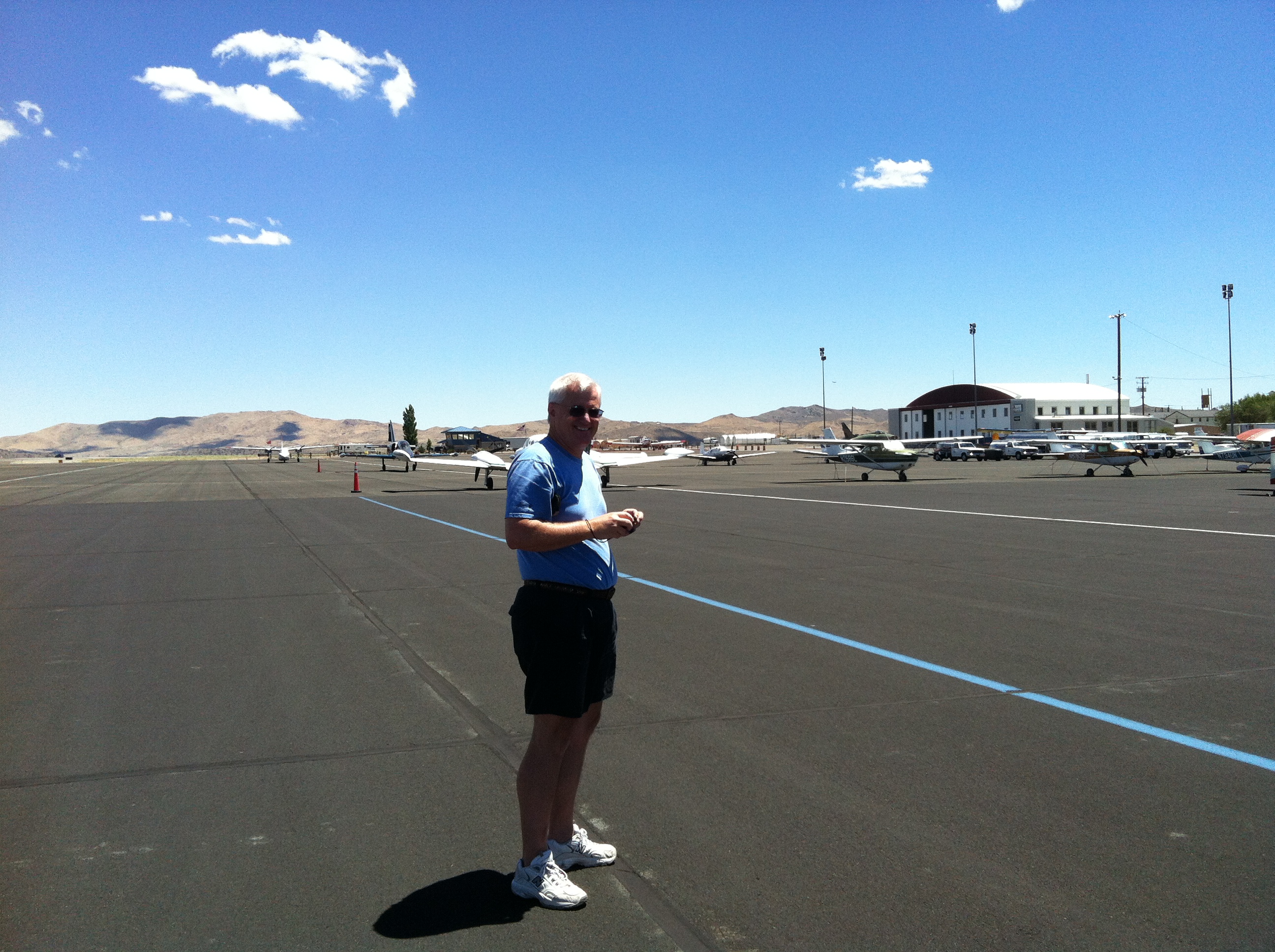 Chris at Stead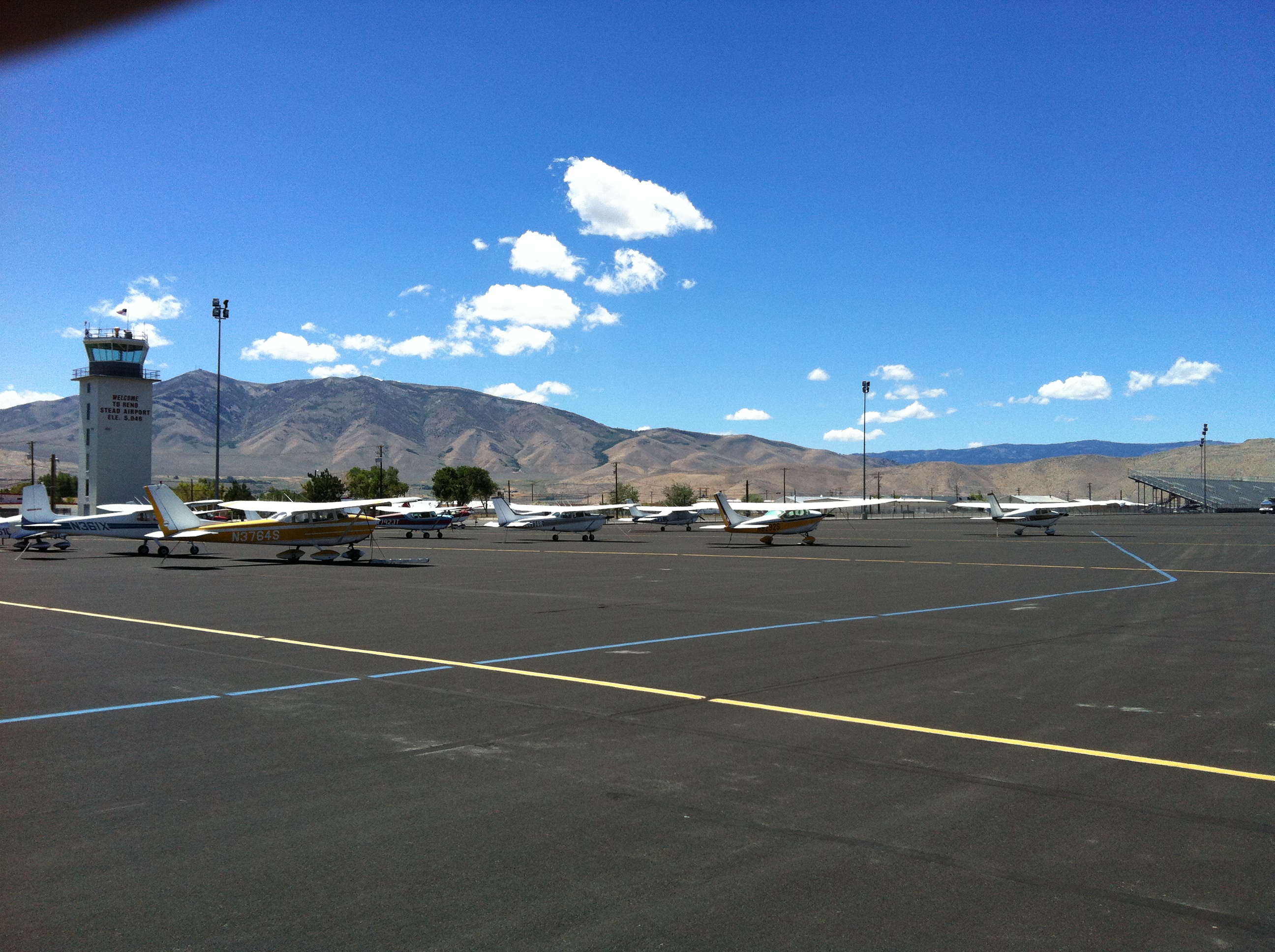 Tower at Stead
Off Stead at 1330 for Wendover, UT (KENV). Bounced across the desert at 11500 in continuous mountain turbulence. Popcorn Cumulus building up ahead. Landed early at Elko, NV to avoid T-storms near Wendover.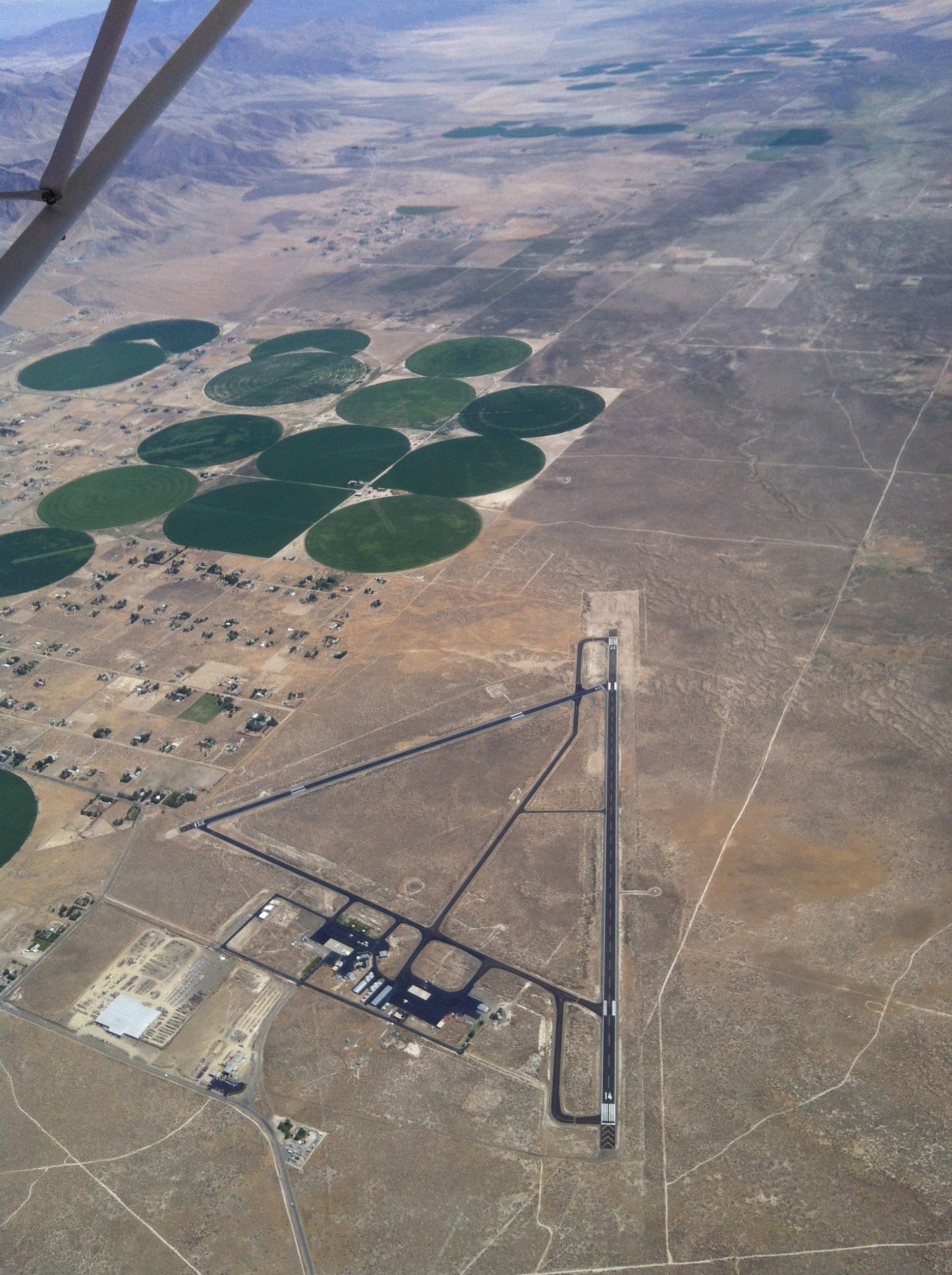 Over Winnemucca, NV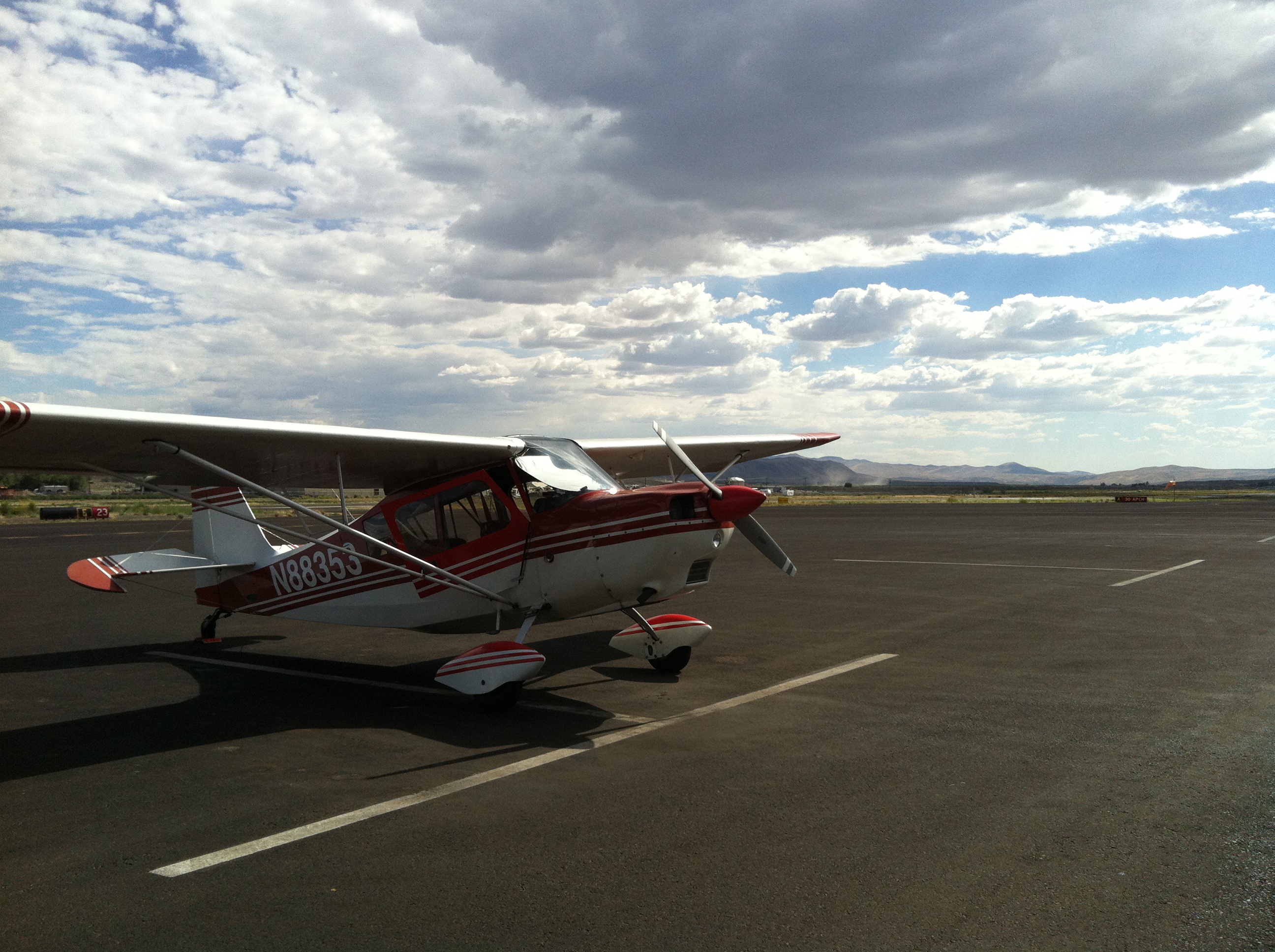 On the ramp at Elko, NV (dust devils in the background)
Super nice FBO at Elko gave us $.60 per gallon discount on fuel because we were enroute to KOSH.Dinner at The Star Hotel. If you ever find yourself in Elko, stop here! Great, homey Basque restaurant with amazingly good food.
The Star Bar
Chris at The Star
Plan to depart Elko at 0 dark thirty tomorrow morning enroute to Grand Island, NE. Maybe even further.