N88353 to KOSH Day 1
Jul 20 2012 · 0 comments · Flights, News

Preflghted at 0700 to avoid winds/turbulence over the mountains. Oops…Flat tire. Fixed the valve stem and got off the ground at the crack of 1030.
Over the Sierras via Donner Pass in glass smooth air at 12500. I know… wrong altitude… but as high as we could get before descending into Reno Stead field. Winds 15 gusting 28.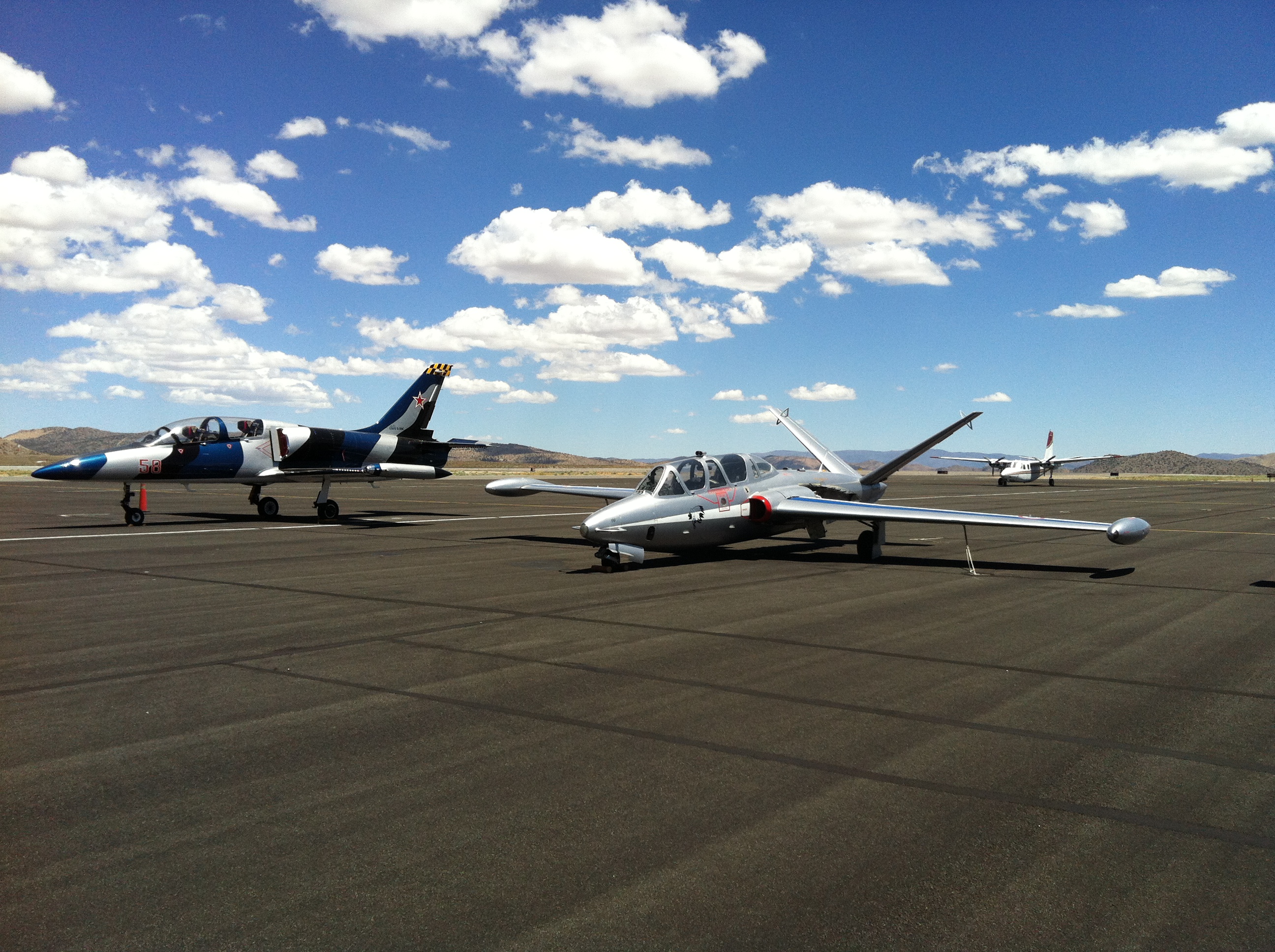 Jets at Stead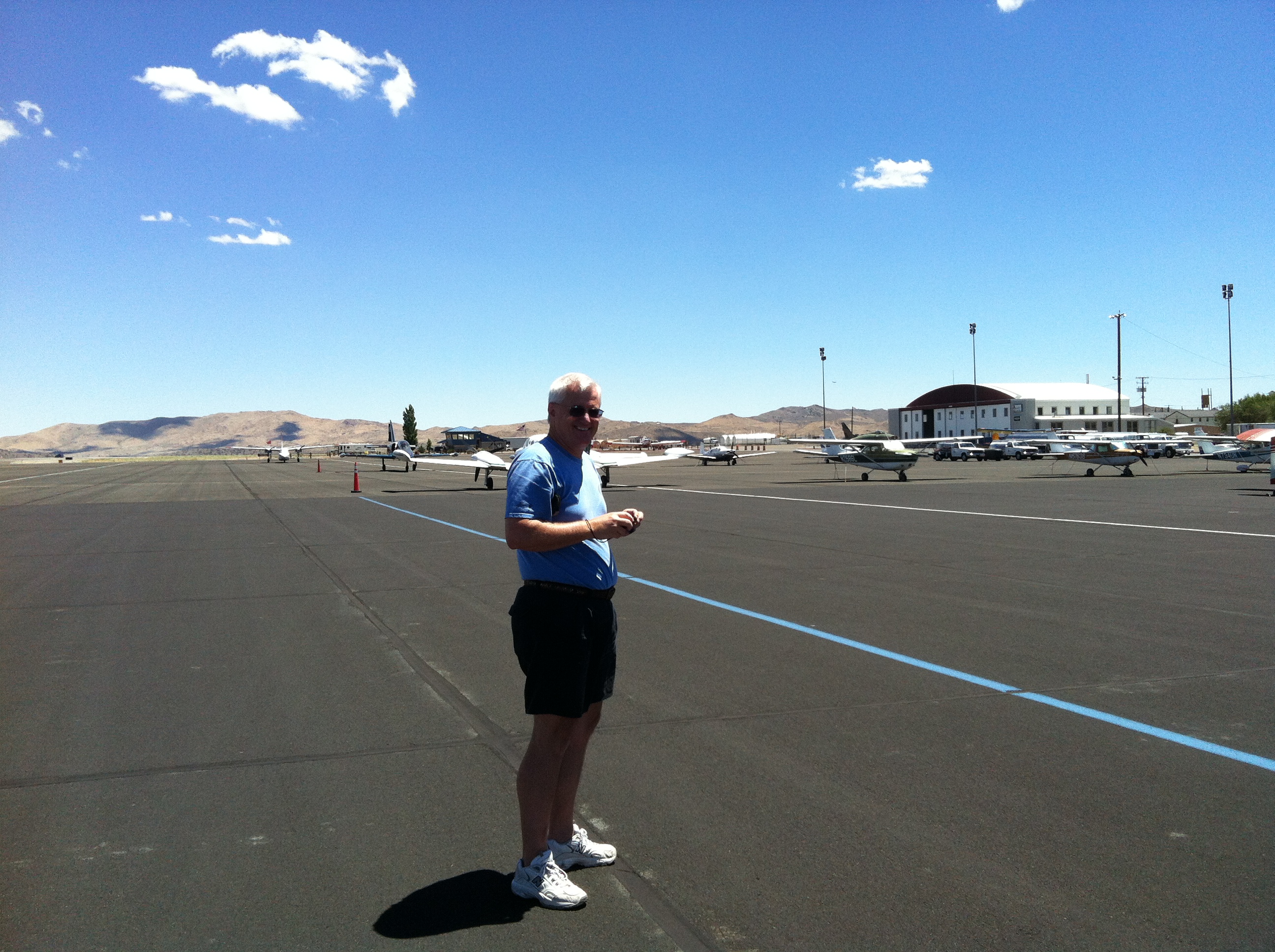 Chris at Stead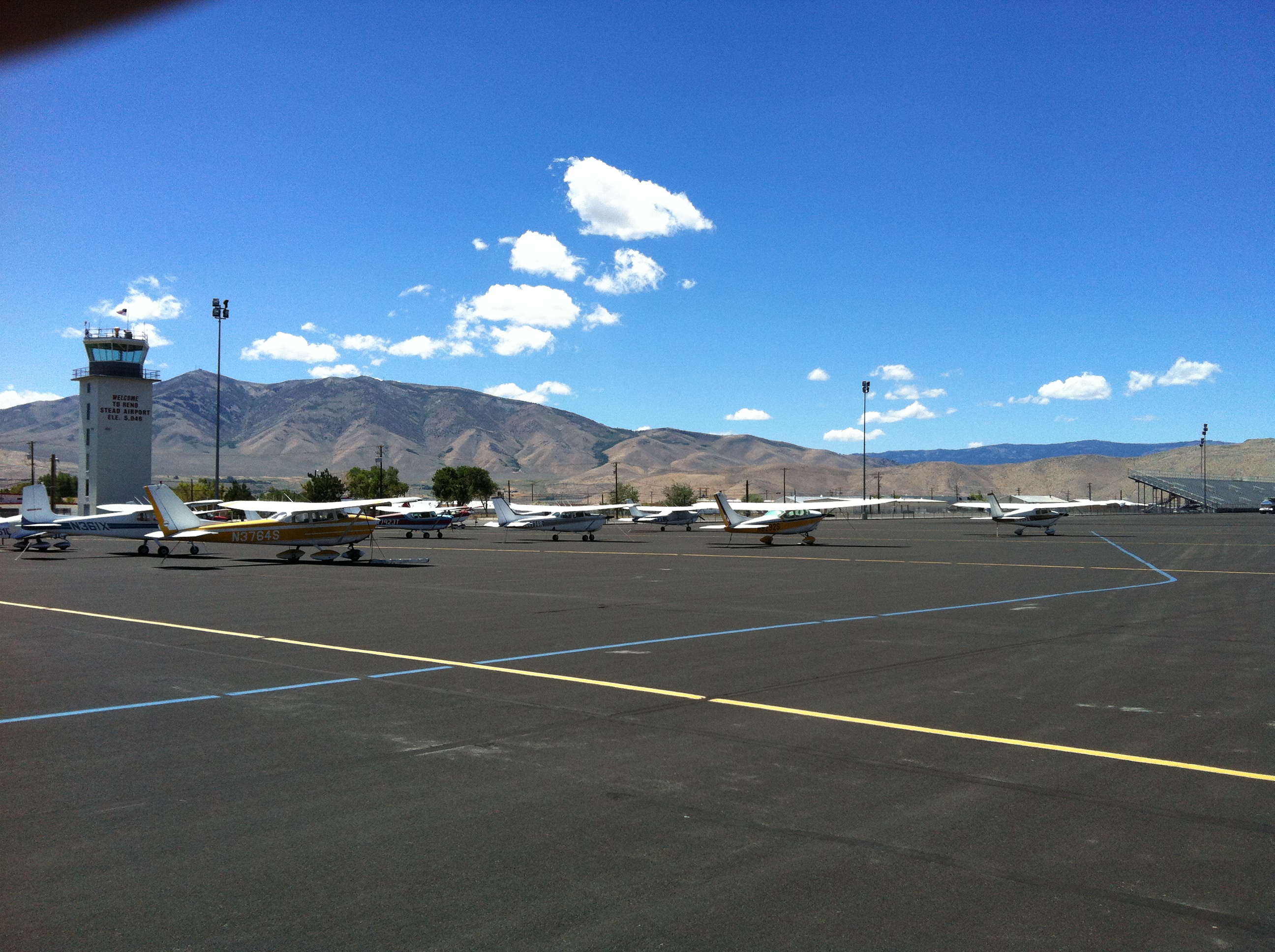 Tower at Stead
Off Stead at 1330 for Wendover, UT (KENV). Bounced across the desert at 11500 in continuous mountain turbulence. Popcorn Cumulus building up ahead. Landed early at Elko, NV to avoid T-storms near Wendover.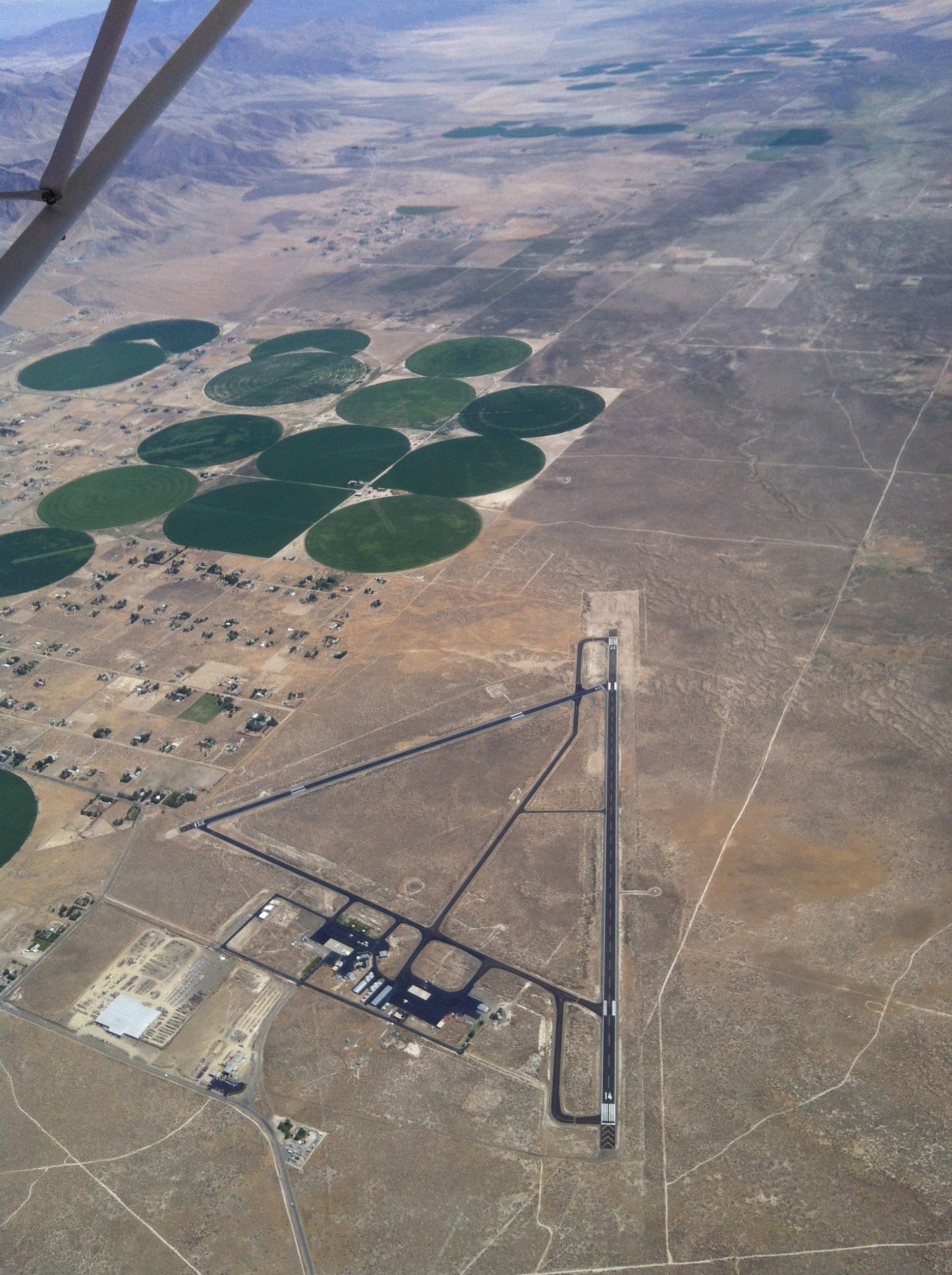 Over Winnemucca, NV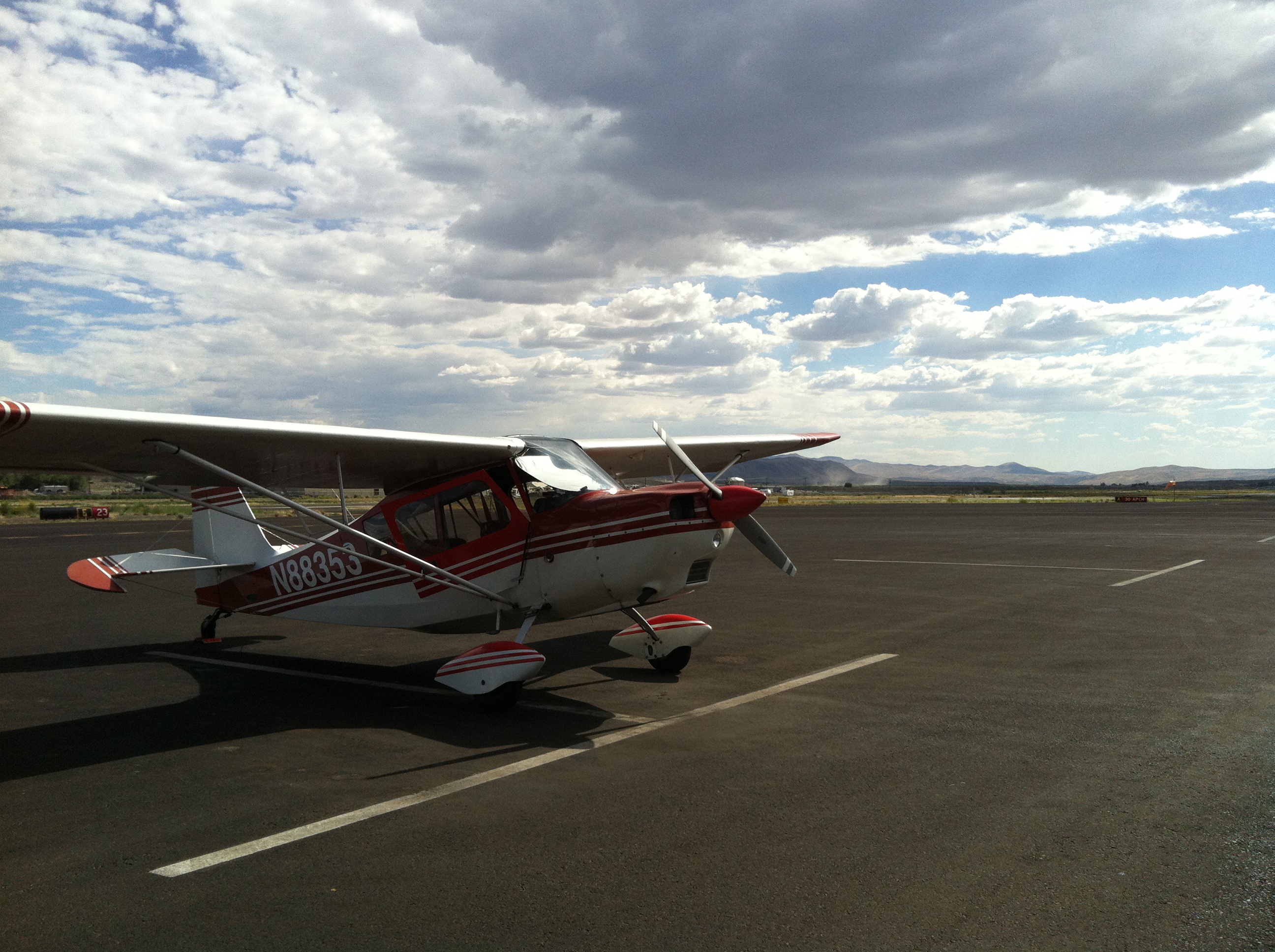 On the ramp at Elko, NV (dust devils in the background)
Super nice FBO at Elko gave us $.60 per gallon discount on fuel because we were enroute to KOSH.Dinner at The Star Hotel. If you ever find yourself in Elko, stop here! Great, homey Basque restaurant with amazingly good food.
The Star Bar
Chris at The Star
Plan to depart Elko at 0 dark thirty tomorrow morning enroute to Grand Island, NE. Maybe even further.