Awards
posts displayed by category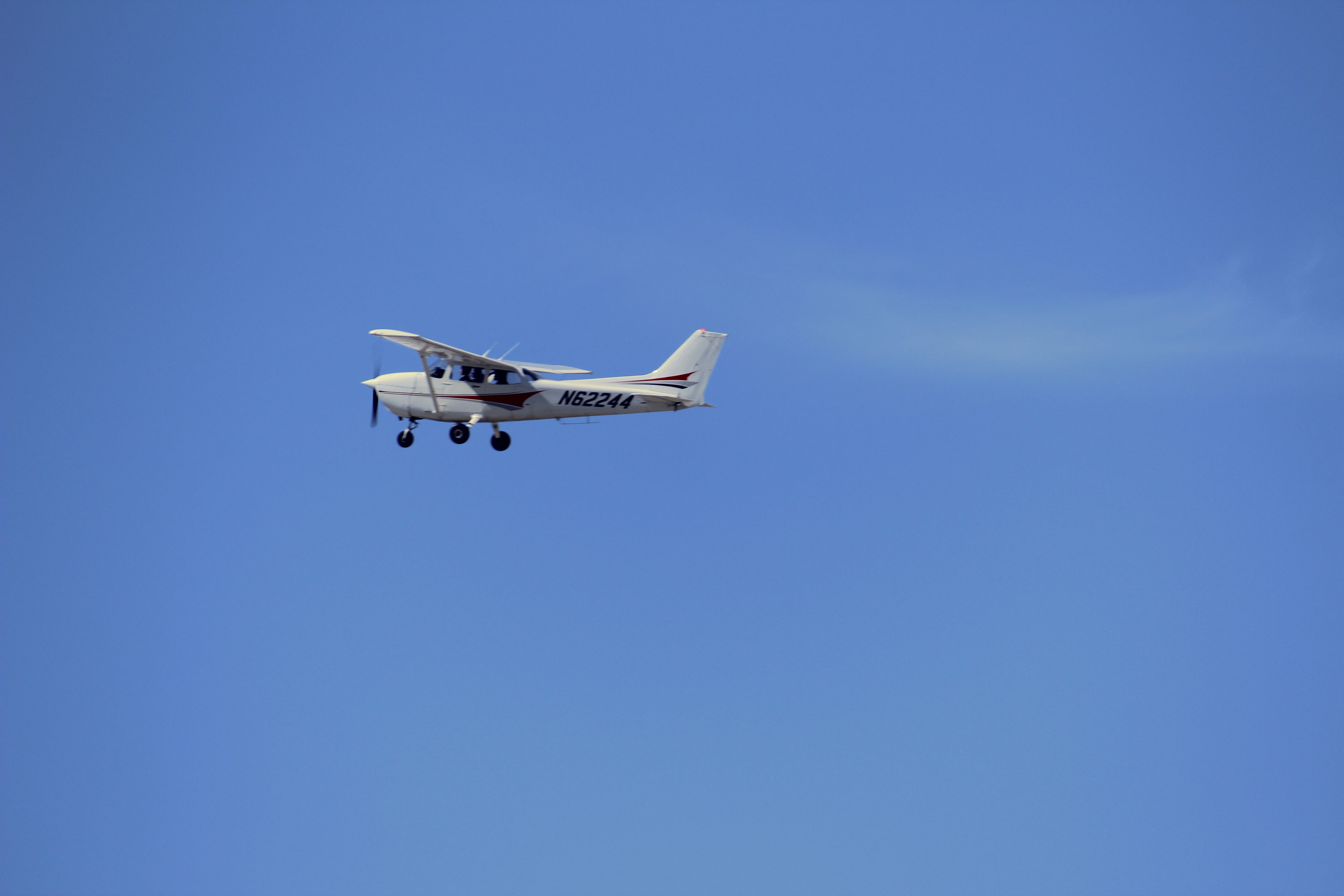 Aug 01 2018
One of our recent graduate's mom snapped this photo of three 17-year-old Aerodynamic students (2 newly licensed private pilots and 1 student pilot) departing out of Monterey airport. Adam Shapiro is in the left seat, Katrina Espinoza is in the right (his safety pilot) and Sophia Taylor-Home is in the back seat. If you look closely, you can actually see clear silhouettes of 3 people inside the plane.
Adam earned his Private Pilot with us in Monterey back in December 2017. Katrina earned her license at our Reid-Hillview location in June 2018 thanks to a generous scholarship from AOPA (she won their High School scholarship in 2016 for $5000) and another scholarship from the 99s in 2018. Sophia is a current student pilot working hard to get to solo.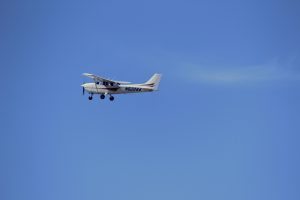 We are so proud of you all! This next generation of pilots work hard for their successes and prove you are never too young or too old to go after your dreams. We wish you all the best in your aviation careers!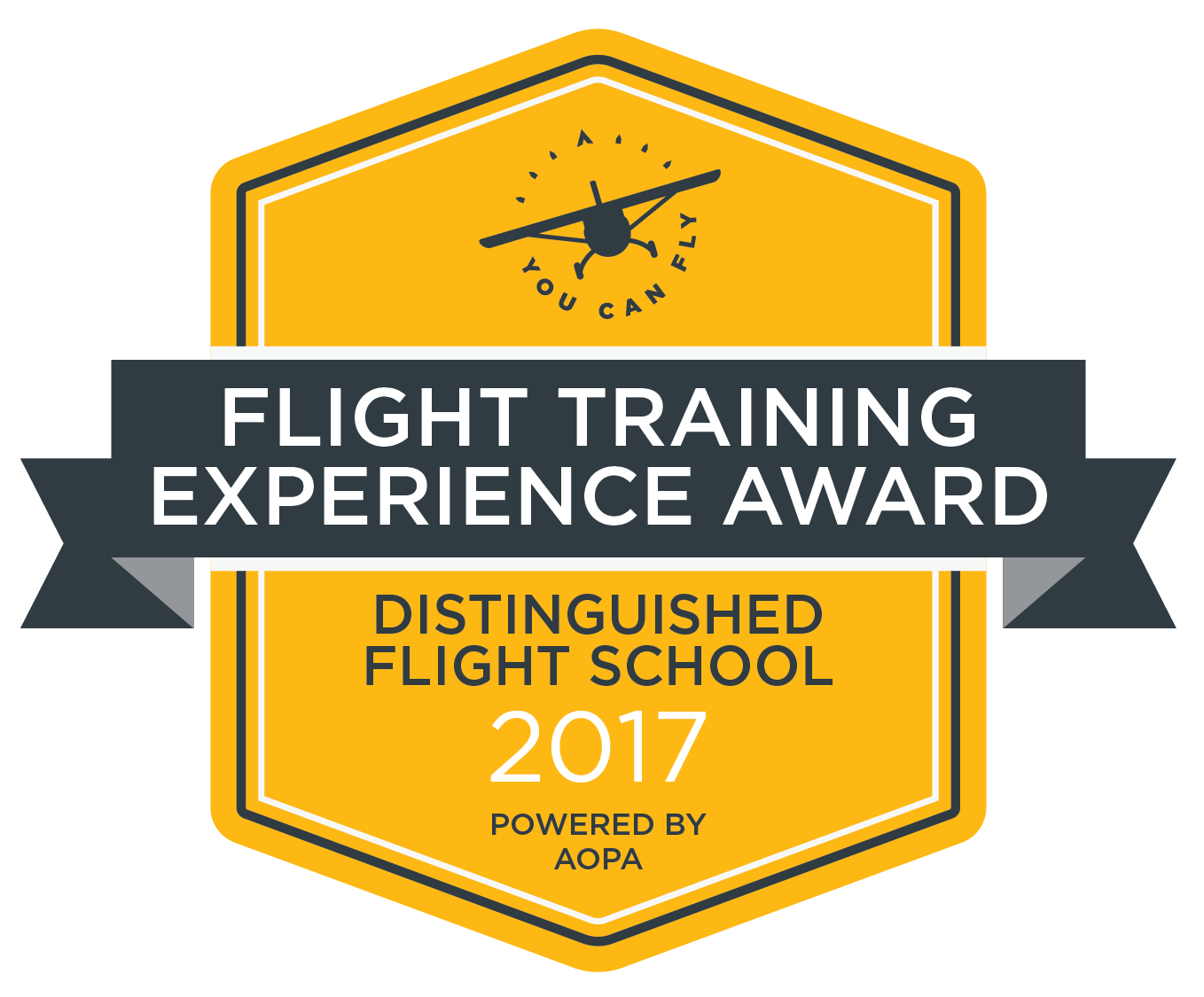 Nov 30 2017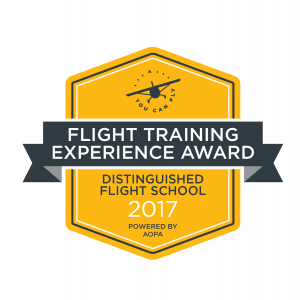 We are extremely honored to announce that AeroDynamic Aviation has been awarded AOPA's 2017 Distinguished Flight School Award! It is an award that ranks us in the top 4% of flight schools in the U.S. This award is based on customer reviews through AOPA's survey. We can't thank you enough for taking the time to share your feedback with us and rating us so highly. We couldn't have done it without our amazing instructors.
#flighttraining @aerodynamic @AOPA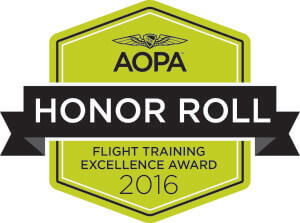 Oct 27 2016
AERODYNAMIC AVIATION
RECOGNIZED FOR FLIGHT TRAINING EXCELLENCE BY AOPA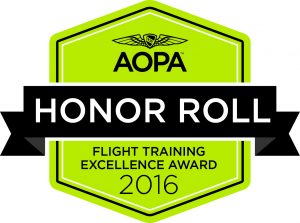 The Aircraft Owners and Pilots Association (AOPA), the world's largest aviation association, has recognized AeroDynamic Aviation for its high standard of accomplishment in flight training. The flight school has been awarded a spot on the 2016 Flight Training Excellence Awards Honor Roll, a title given to high scoring flight schools from AOPA's annual flight training poll.
AOPA's Flight Training Excellence Awards were created to highlight the best flight training the industry has to offer. "This year's winners are great examples of high quality and effective flight training.  The recognition is well deserved," said Chris Moser, AOPA's senior manager of flight training initiatives. "The Flight Training Excellence Awards were created to recognize best practices in flight training—excellent customer service, quality education, community development, and sharing knowledge.  We are excited to spotlight their excellent work."
The 2016 awards were drawn from flight students and pilots who voluntarily reviewed their flight training experience last summer through an AOPA online poll. The process yielded an evaluation of 789 different flight schools and 1,515 individual flight instructors.
AeroDynamic would like to thank all its students, renters and flight instructors who worked hard for this honor and nominated us. Thanks to them, we also recently earned Cloud9 Living's Legendary Experience Provider Award and Best of Groupon. You are all appreciated!
AeroDynamic Aviation began flight training in 1960 in San Jose and expanded to Salinas and Monterey within the last decade. This historic school began as Amelia Reid Aviation and continues to operate with vintage, tailwheel, aerobatic, tricycle-gear, complex and multi-engine aircraft. Their Monterey location recently earned the title of Cirrus Training Center as well. For more information about flight training at AeroDynamic Aviation, visit their website at www.aerodynamicaviation.com