FAA Safety – Emergency Bailout
May 12 2016 · 0 comments · Aerobatics, Events, Seminars
WINGS SeminarEmergency Bailout
You have just experienced a mid-air collision, a wing is gone and you are spinning towards the ground! You have just seconds to react…what is the first thing you need to do?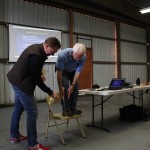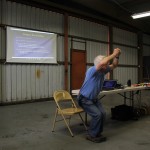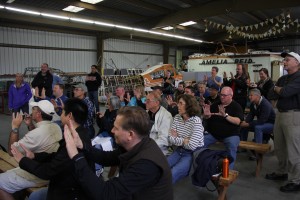 Thanks to Master Parachute Rigger, Allen Silver, attendees of our FAA Safety – Emergency Bailout – seminar now have a better understanding of how to correctly don, use, steer, and get out of a parachute once they have bailed out of an aircraft. Allen delighted the crowd with funny anecdotes and sayings. Taking place in the AeroDynamic hangar, Allen gave an interactive presentation including choosing a "victim" to actually deploy a parachute. Thanks to everyone who participated!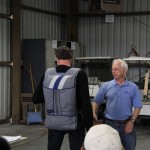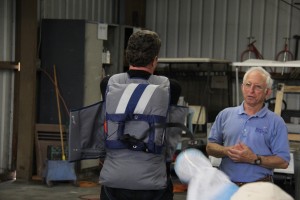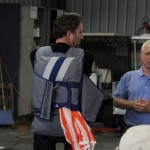 Participants were also treated to our free 2nd Saturday BBQ food. Every second Saturday of the month we cook up hamburgers and hotdogs, and provide snacks all free of charge. It's a great opportunity to socialize with instructors, staff, owners, and other pilots. Come by next time!