New Instrument Pilot: Andy Werback
Nov 24 2011 · 1 comment · News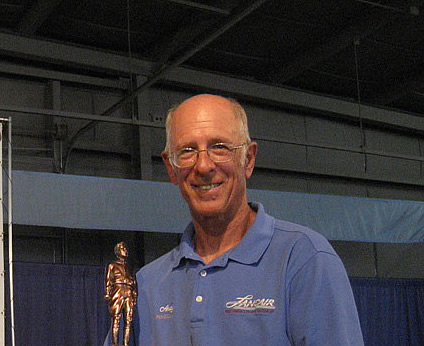 Congratulations to Andy Werback who passed his Instrument Rating checkride in Cessna 54102.
Well done Andy, and thanks also go to AeroDynamic Instructor Erik, with help also from Rich, Sergey and Dick.
Andy escaped before we could pose him in front of the plane, so here's a picture of him holding the Bronze Lindy he captured at Oshkosh.
Stop press: we managed to catch Andy and photograph him in full IFR gear ready to tackle the clouds 😉