Toyota Financial Group visits Monterey!
Jul 26 2017 · 0 comments · Events, Flight Training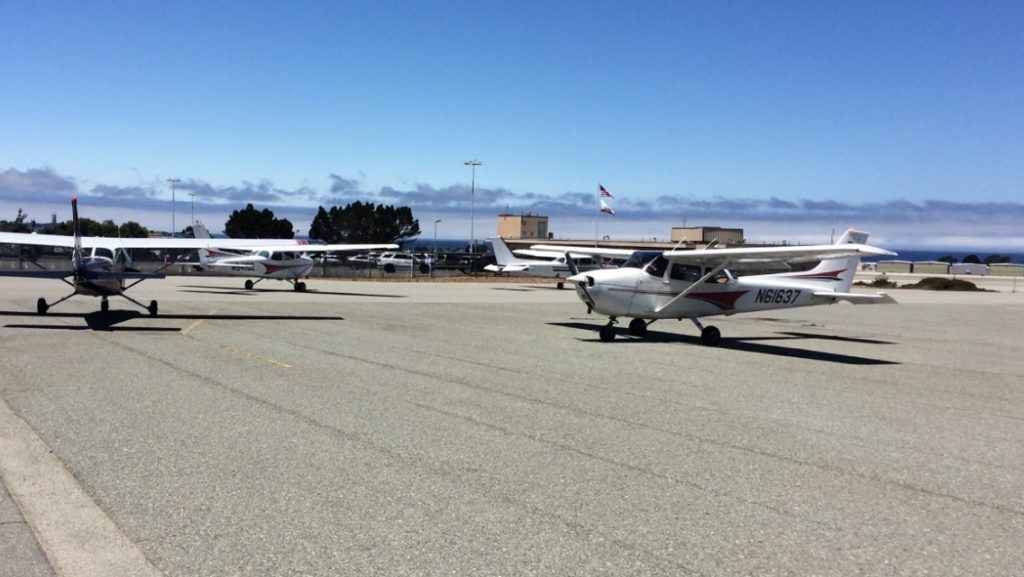 AeroDynamic Aviation sends a big "thank you" to Toyota Financial Group for an awesome introductory flight event. We had twelve of our airplanes and 13 of our instructors on a gorgeous blue-sky day at our Monterey location. Each of the participants had a different favorite moment but all expressed their appreciation for the professional instructors that delivered an experience they will never forget. They have already booked next year, and we can not wait for the next event!
A special thanks to our flight instructors for all their hard work and adventurous spirit (Jim, Jason, David, Batelle, Lynzie, Ron, Larry, Adam, Kendall, Jamie, and Carol) and Paul Tanks for an informative one-hour ground school for our first-time student pilots, 16 in all. Way to pull together, team!