New Private Pilot – Sean Bhattacharya
Sep 08 2019 · 0 comments · Checkrides passed, Flight Training
Date: September 3, 2019
Certification: Private Pilot
Instructors: Jason Brown & Cheryl Mitrus
Aircraft: Cessna N61637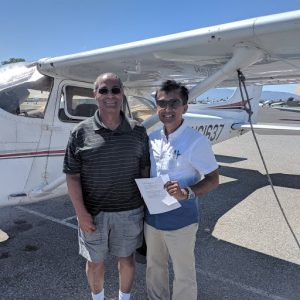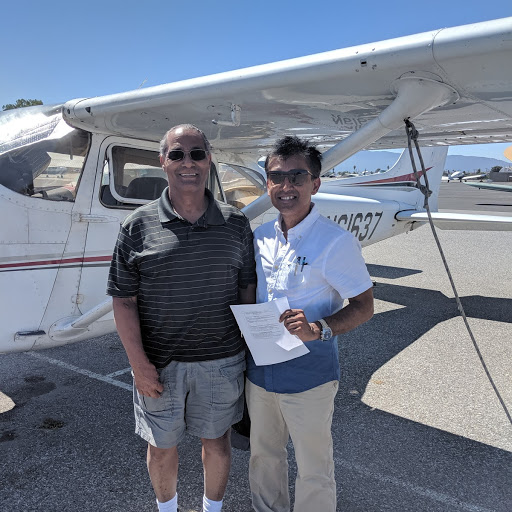 Sean always had the soaring dream of flying and owning his own aircraft since he was a kid. About a little more than an year ago, an exciting flight in a Cirrus SR aircraft motivated him to come and join Aerodynamic last September to start and continue his flying lessons to become a Private Pilot. Sean is getting the new Cirrus aircraft of his dreams next year and will continue his instrument training in his new plane. His plans are to travel with friends and family to many places in the new aircraft.
He also wants to spend more time in his California Central Coast home using his plane to travel back and forth.
At the same time, Sean wants to continue his learning to become a better and better pilot!