New Cessna: N1117U
Apr 01 2014 · 0 comments · News

Exciting news – we are adding a new plane to the fleet!

AeroDynamic member Steve Pierce has agreed to put his 1976 Cessna 172M on leaseback starting today, take good care of it! Cessna 1117U will be available from to rent while N54102, AeroDynamic's Cessna 172P is down for a new paint job and engine.

The plane is tied down on the second row next to the other Cessnas. See photos below: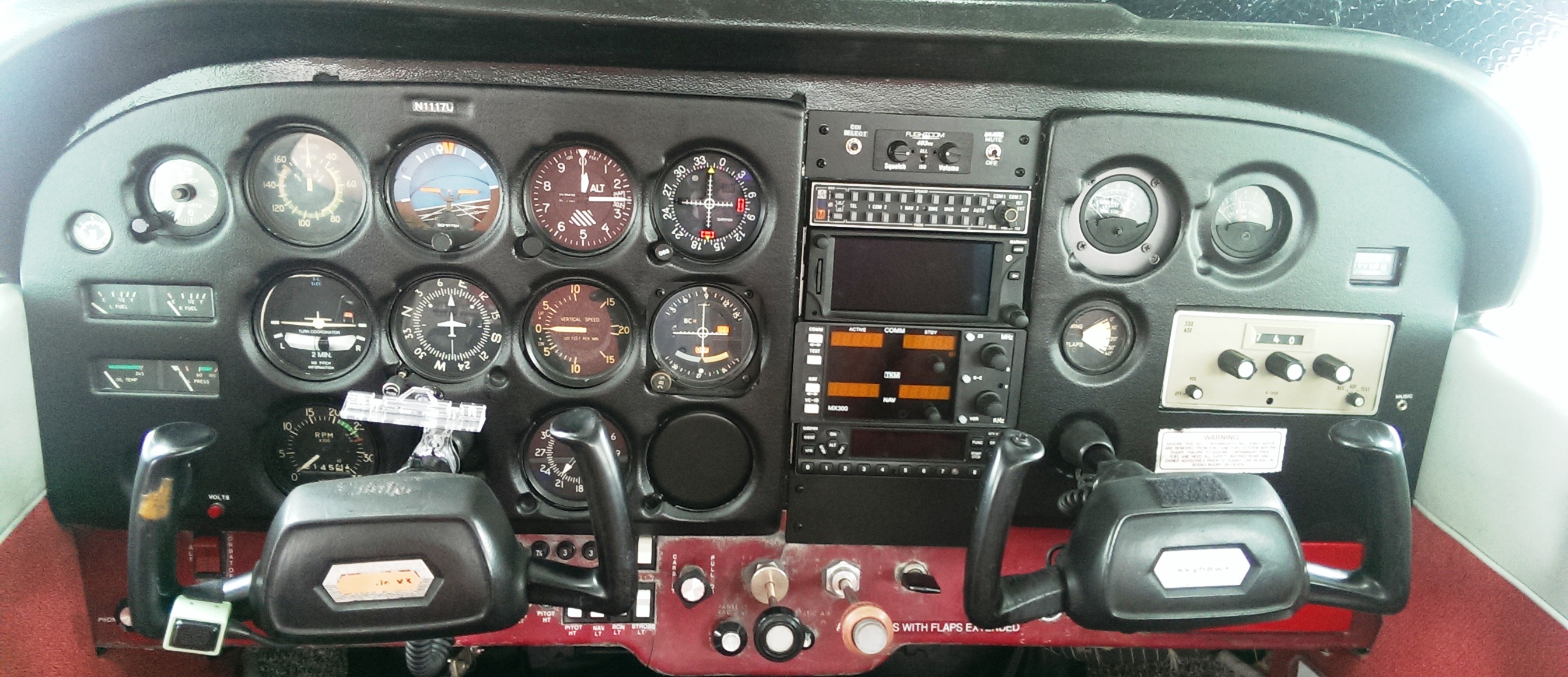 The plane is equipped with a 4 place intercom, Garmin GTN 650 touchscreen GPS, TKM MX300 radio, Garmin GTX 327 transponder, and will be renting for $114/hr.